Living in China is not easy. When there are more than 1.5 billion people like you in a country with no social guarantees, you don't have a choice other than to fight and claw your way up. Chinese kids, though, are quite ready for such a challenge because their hard work starts with the very first year at school.
I used to work as an English teacher at four different schools in China, and it's very interesting for me now to compare the European and Chinese approaches to education.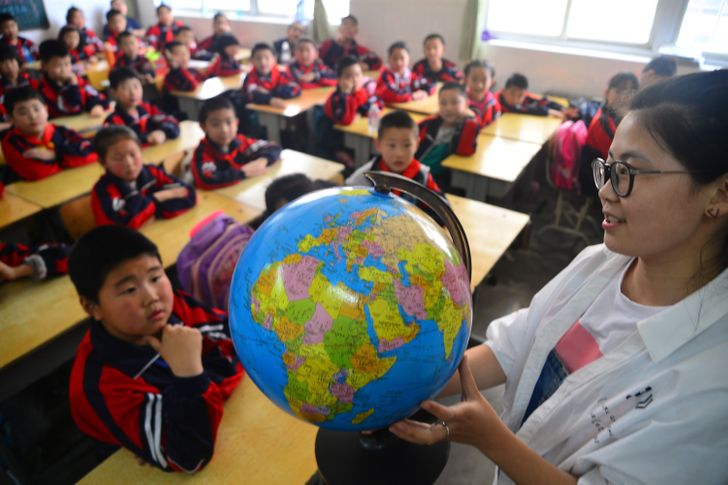 Children in school uniform, sports suits, at a lesson dedicated to Earth Day.
Liaocheng,
1 Many Chinese schools don't have central heating, so both teachers and students leave their overcoats on in winter. Central heating is only present in the north of the country. Buildings in Central and Southern China were built for a warm climate, which means that in winter, when the temperature may fall below 32°F, the only means of heating are air conditioners. School uniforms are all alike: sports suits with broad pants and a jacket. Their design is similar with the exception of the colors and school emblems on the chest. All school premises are confined by large iron gates which are kept closed at all times. They are only opened to let the schoolchildren out.
2 Schools in China practice warm-ups every day (and not just once a day) and do a general lineup. A typical school morning starts with a warm-up, then goes to the lineup where kids learn the main news and see the school or state flag raised. All children do eye exercises after the third lesson – they press special points on their bodies to relaxing music and an instructor's recorded voice. In addition to the morning exercise, there's also an afternoon one at about 2 p.m. Music starts playing, and all the kids pour out of their classrooms (if there's not enough space inside) and begin raising their arms to the sides and up and hopping in place.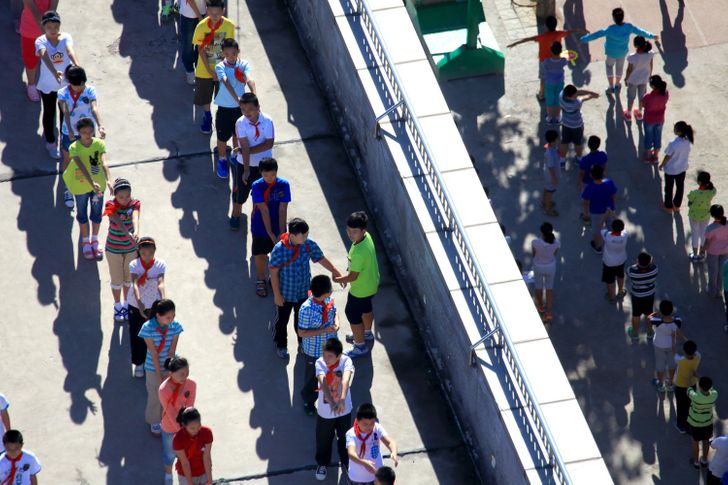 Chinese schoolchildren exercise on the roof of their school in Jinan.