Some people find gym workouts the best way to burn that extra belly fat. But, We believe that these 11 yoga asanas can easily become your new favorite training technique.
11.Savasana (Corpse Pose)
This is a relaxation pose that should be performed every 30 minutes of your session. Despite its simple appearance, it is believed to be the most difficult pose. In order to do it correctly, you need to be able to fully relax your body.
10. Parivrtta Parsvakonasana (Revolved Side Angle Pose)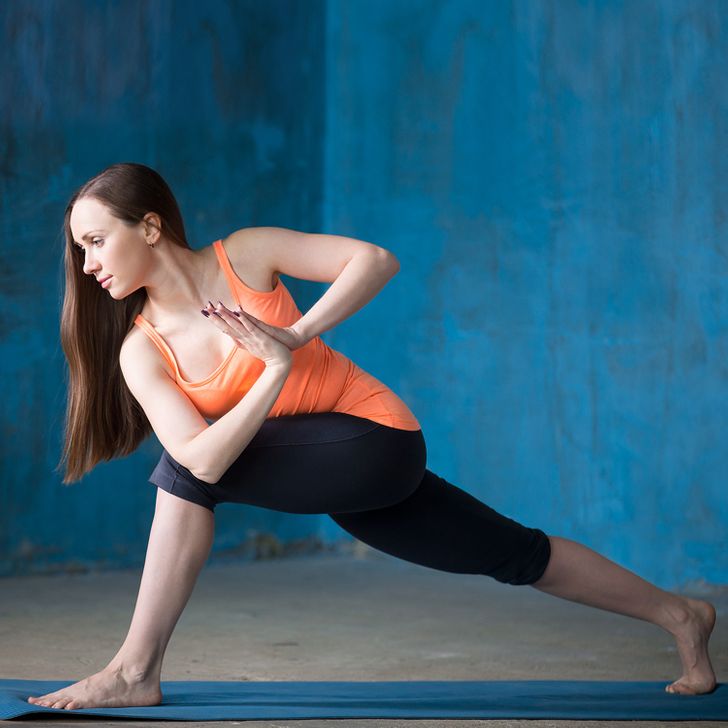 This pose helps strengthen your abdominal core muscles.
How to perform:
Kneel into a praying position
Stand on one knee and bend it at 90-degree angle
Stretch the other leg and balance on your toes
Tilt your body to the side, you may face forward for better balance
Hold this pose for up to 30 seconds