As autumn pushes the last bits of summer into the past and Halloween grows closer, our contemporary obsession with "witches" is renewed. People love to talk about witches, write about them, build long running television shows around them. And it's pretty obvious why. These are (mostly) women empowered by their magic abilities, who can skirt around society's rules, who can have more fun than anyone else. But the term "witch," despite its current position as a pop culture phenomenon, has a deep, power, often painful history in the United States.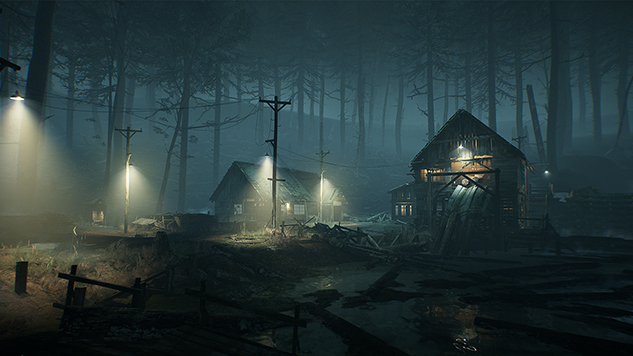 We all know the story of the Salem Witch Trials: 15 women (and five men), beginning with Tituba, a local slave, were accused of witchcraft, convicted and executed in the late 1600s. They were often outspoken individuals, or those who lived on the fringes of society. They didn't follow the rules. And they died for it. And this tradition, of demonizing women who are fearlessly individualistic, has continued through to present day. "Witch" may be replaced by other words — "slut," in particular, comes to mind — but the sentiment remains the same. These women are "scary" and they're attacked for the fear they inspire in others.
But out of this persecution has grown a reclaiming of the word "witch," joyful and fierce. It's a movement that embraces idiosyncrasy, that loves breaking the rules. And that's why we've continued to be enthralled by witches… and continued to fight for the right to look in the mirror and call ourselves witches, too.
'Witches, Midwives and Nurses: A History of Women Healers' by Barbara Ehrenreich and Deirdre English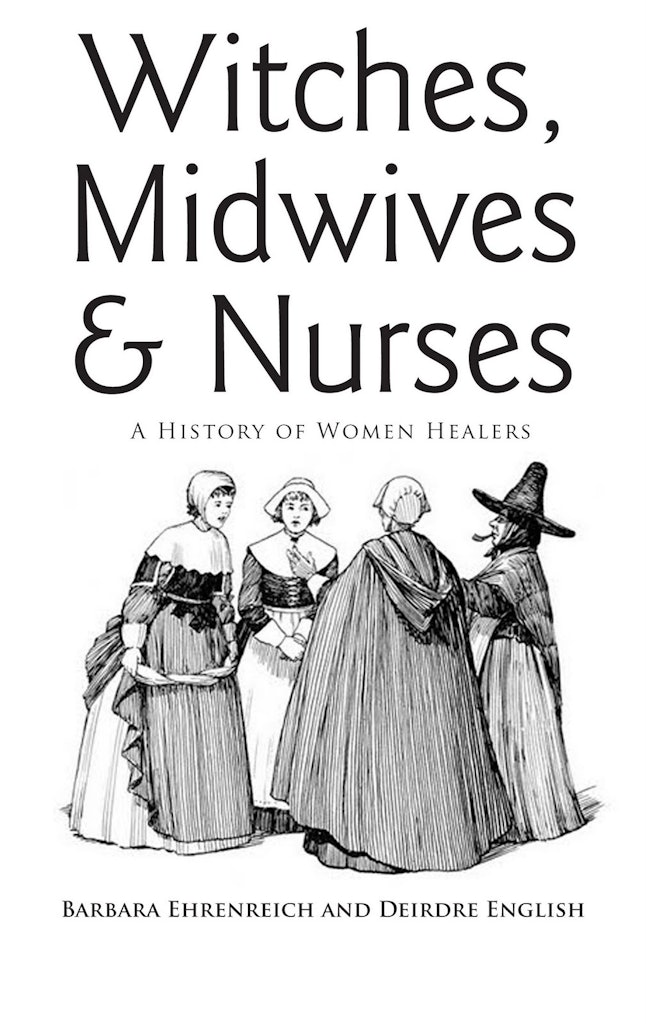 First published in 1971, Witches, Midwives and Nurses illuminates the long-standing tradition of demonizing female healers with the word "witch," and the ways in which women's health continues to be monopolized by a patriarchal system.
'Witches of America' by Alex Mar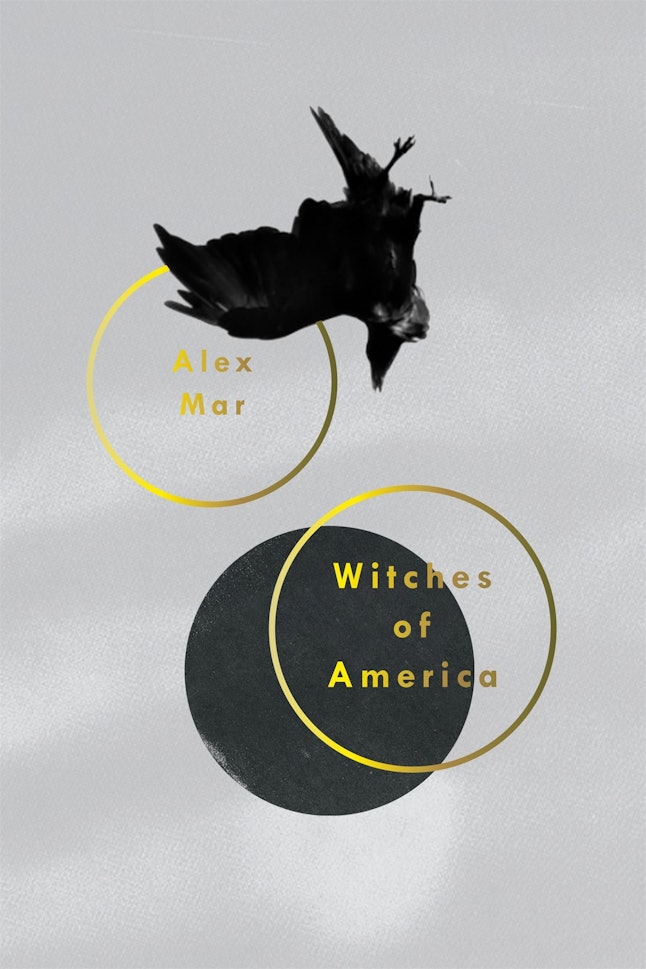 Fascinated by the nearly one million practicing pagans in today's United States, Alex Mar set out to film a documentary on the phenomenon — and ended up writing a book about their journey through the world of contemporary mysticism. READ MORE
Books, Great Books, Book Reviews, Literature, eBooks, Writing, Creative Writing, Non-Fiction, Popular Fiction, Children's Books, Publishing, Authors, Libraries, Asia Travel, Asia, Poetry, Fantasy, Science Fiction, Literacy, Find an Author, Short Stories, Culture, Opinion, The Arts, Science, Writing, Mental Health, Audiobooks, Books (India), Lifestyle (UK), Comic Books, Mystery, Adventure Travel, World History, Flight, Weird, Ancient Egypt, Facts, Paranormal, Travel Culture, Asia Travel, Japan Travel, Travel Canada, Travel UK, Travel India, European Travel, Pop Culture, Black History, Books, Great Books, Book Reviews, Literature, eBooks, Writing, Creative Writing, Non-Fiction, Popular Fiction, Children's Books, Publishing, Authors, Libraries, Asia Travel, Asia, Poetry, Fantasy, Science Fiction, Literacy, Find an Author, Short Stories, Culture, Opinion, The Arts, Science, Writing, Mental Health, Audiobooks, Books (India), Lifestyle (UK), Comic Books, Mystery, Adventure Travel, World History, Flight, Weird, Ancient Egypt, Facts, Paranormal, Travel Culture, Asia Travel, Japan Travel, Travel Canada, Travel UK, Travel India, European Travel, Pop Culture, Black History, Books, Great Books, Book Reviews, Literature, eBooks, Writing, Creative Writing, Non-Fiction, Popular Fiction, Children's Books, Publishing, Authors, Libraries, Asia Travel, Asia, Poetry, Fantasy, Science Fiction, Literacy, Find an Author, Short Stories, Culture, Opinion, The Arts, Science, Writing, Mental Health, Audiobooks, Books (India), Lifestyle (UK), Comic Books, Mystery, Adventure Travel, World History, Flight, Weird, Ancient Egypt, Facts, Paranormal, Travel Culture, Asia Travel, Japan Travel, Travel Canada, Travel UK, Travel India, European Travel, Pop Culture, Black History, Books, Great Books, Book Reviews, Literature, eBooks, Writing, Creative Writing, Non-Fiction, Popular Fiction, Children's Books, Publishing, Authors, Libraries, Asia Travel, Asia, Poetry, Fantasy, Science Fiction, Literacy, Find an Author, Short Stories, Culture, Opinion, The Arts, Science, Writing, Mental Health, Audiobooks, Books (India), Lifestyle (UK), Comic Books, Mystery, Adventure Travel, World History, Flight, Weird, Ancient Egypt, Facts, Paranormal, Travel Culture, Asia Travel, Japan Travel, Travel Canada, Travel UK, Travel India, European Travel, Pop Culture, Black History, Books, Great Books, Book Reviews, Literature, eBooks, Writing, Creative Writing, Non-Fiction, Popular Fiction, Children's Books, Publishing, Authors, Libraries, Asia Travel, Asia, Poetry, Fantasy, Science Fiction, Literacy, Find an Author, Short Stories, Culture, Opinion, The Arts, Science, Writing, Mental Health, Audiobooks, Books (India), Lifestyle (UK), Comic Books, Mystery, Adventure Travel, World History, Flight, Weird, Ancient Egypt, Facts, Paranormal, Travel Culture, Asia Travel, Japan Travel, Travel Canada, Travel UK, Travel India, European Travel, Pop Culture, Black History, Books, Great Books, Book Reviews, Literature, eBooks, Writing, Creative Writing, Non-Fiction, Popular Fiction, Children's Books, Publishing, Authors, Libraries, Asia Travel, Asia, Poetry, Fantasy, Science Fiction, Literacy, Find an Author, Short Stories, Culture, Opinion, The Arts, Science, Writing, Mental Health, Audiobooks, Books (India), Lifestyle (UK), Comic Books, Mystery, Adventure Travel, World History, Flight, Weird, Ancient Egypt, Facts, Paranormal, Travel Culture, Asia Travel, Japan Travel, Travel Canada, Travel UK, Travel India, European Travel, Pop Culture, Black History, Books, Great Books, Book Reviews, Literature, eBooks, Writing, Creative Writing, Non-Fiction, Popular Fiction, Children's Books, Publishing, Authors, Libraries, Asia Travel, Asia, Poetry, Fantasy, Science Fiction, Literacy, Find an Author, Short Stories, Culture, Opinion, The Arts, Science, Writing, Mental Health, Audiobooks, Books (India), Lifestyle (UK), Comic Books, Mystery, Adventure Travel, World History, Flight, Weird, Ancient Egypt, Facts, Paranormal, Travel Culture, Asia Travel, Japan Travel, Travel Canada, Travel UK, Travel India, European Travel, Pop Culture, Black History, Books, Great Books, Book Reviews, Literature, eBooks, Writing, Creative Writing, Non-Fiction, Popular Fiction, Children's Books, Publishing, Authors, Libraries, Asia Travel, Asia, Poetry, Fantasy, Science Fiction, Literacy, Find an Author, Short Stories, Culture, Opinion, The Arts, Science, Writing, Mental Health, Audiobooks, Books (India), Lifestyle (UK), Comic Books, Mystery, Adventure Travel, World History, Flight, Weird, Ancient Egypt, Facts, Paranormal, Travel Culture, Asia Travel, Japan Travel, Travel Canada, Travel UK, Travel India, European Travel, Pop Culture, Black History, Books, Great Books, Book Reviews, Literature, eBooks, Writing, Creative Writing, Non-Fiction, Popular Fiction, Children's Books, Publishing, Authors, Libraries, Asia Travel, Asia, Poetry, Fantasy, Science Fiction, Literacy, Find an Author, Short Stories, Culture, Opinion, The Arts, Science, Writing, Mental Health, Audiobooks, Books (India), Lifestyle (UK), Comic Books, Mystery, Adventure Travel, World History, Flight, Weird, Ancient Egypt, Facts, Paranormal, Travel Culture, Asia Travel, Japan Travel, Travel Canada, Travel UK, Travel India, European Travel, Pop Culture, Black History, Books, Great Books, Book Reviews, Literature, eBooks, Writing, Creative Writing, Non-Fiction, Popular Fiction, Children's Books, Publishing, Authors, Libraries, Asia Travel, Asia, Poetry, Fantasy, Science Fiction, Literacy, Find an Author, Short Stories, Culture, Opinion, The Arts, Science, Writing, Mental Health, Audiobooks, Books (India), Lifestyle (UK), Comic Books, Mystery, Adventure Travel, World History, Flight, Weird, Ancient Egypt, Facts, Paranormal, Travel Culture, Asia Travel, Japan Travel, Travel Canada, Travel UK, Travel India, European Travel, Pop Culture, Black History, Books, Great Books, Book Reviews, Literature, eBooks, Writing, Creative Writing, Non-Fiction, Popular Fiction, Children's Books, Publishing, Authors, Libraries, Asia Travel, Asia, Poetry, Fantasy, Science Fiction, Literacy, Find an Author, Short Stories, Culture, Opinion, The Arts, Science, Writing, Mental Health, Audiobooks, Books (India), Lifestyle (UK), Comic Books, Mystery, Adventure Travel, World History, Flight, Weird, Ancient Egypt, Facts, Paranormal, Travel Culture, Asia Travel, Japan Travel, Travel Canada, Travel UK, Travel India, European Travel, Pop Culture, Black History