Get rid of hair static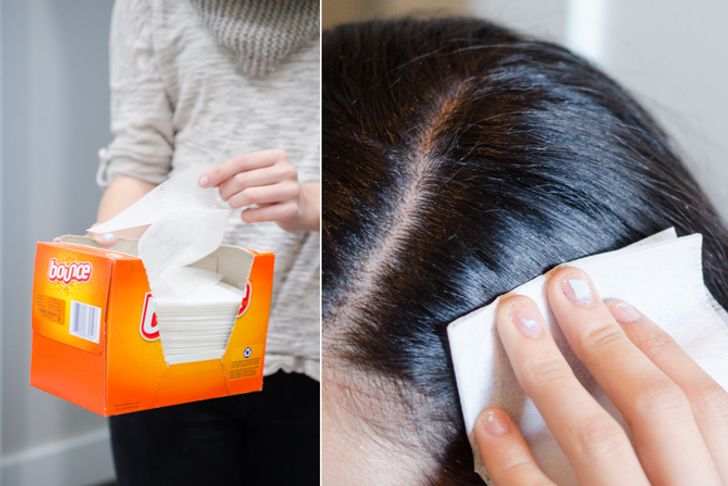 As the cold weather sets in, the problem of getting static in your hair becomes more and more acute. To get rid of static and smooth out your hair, just use ordinary dryer sheets. Pass them through the full length of your hair. Find the instructions here.
One great trick for lipstick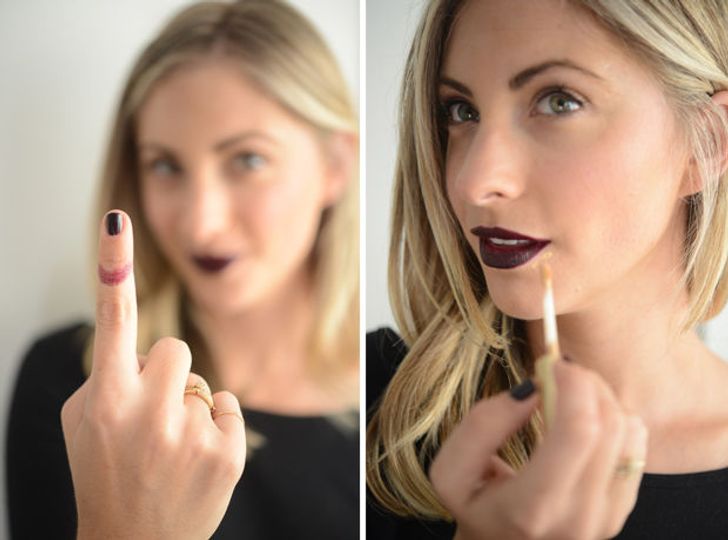 This blogger offers some useful advice for using lipstick. After applying it to your lips, suck your finger for a moment. This will leave any excess lipstick on your finger and not on your lips, and that way it won't end up on your teeth. Now use highlighter along the contours of your lips to make them stand out more.
Weird hacks for skin and travel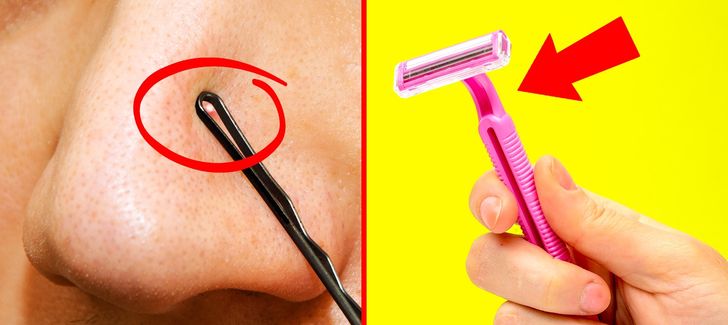 To remove whiteheads with a bobby pin, place the head of the pimple in the center of the looped end, then push down gently until the pimple pops.
Use a bulldog clip to put over your razor when travelling so that you don't cut yourself when digging through your bag.