3. Develop a meal plan.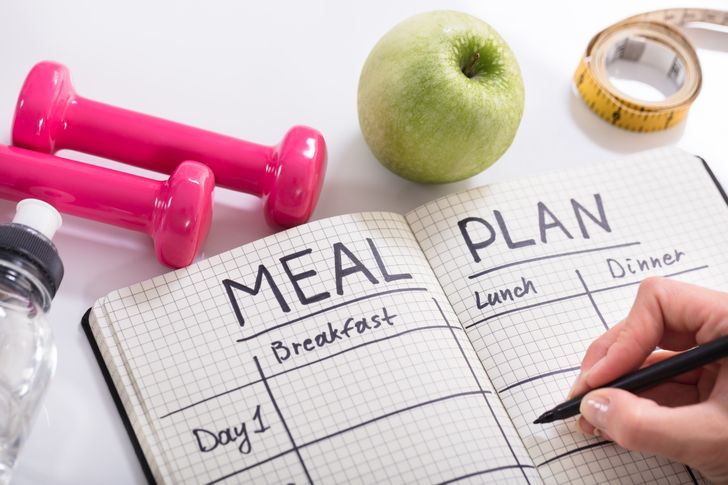 According to this study, structured meal plans and grocery lists improved the results. Do not be lazy. Spend several hours and develop a special menu that will bring you the expected outcomes. If you think that your knowledge in this area is not sufficient — consult with specialists.
4. Develop an exercise plan.
Usually the most effective strategy is to combine diet and exercise. So if your meal plan is ready — it is time to create an exercise schedule. Find a physical activity you are interested in. You can try to burn calories doing cardio (walking, running, swimming, cycling) or lifting weights.
5. Find out which habits will help you succeed.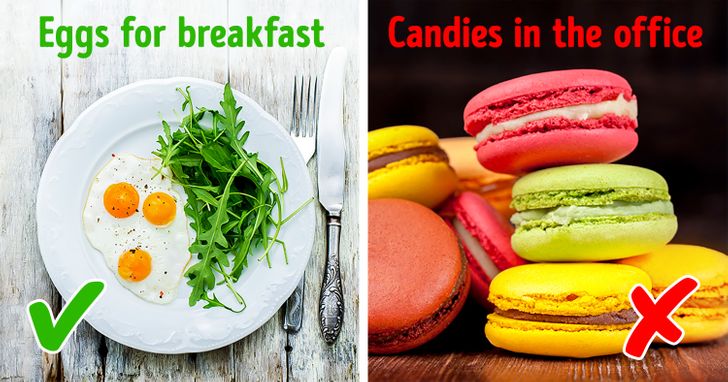 There are many studies related to weight loss. Some of them can help you choose the correct behavior during your journey. For example, eggs for breakfast will enhance weight loss. And drinking 1500 ml of water over and above your daily intake is an effective tool that will help you achieve your goal as well.
But there are also plenty of temptations in our world. Do you find it difficult to ignore the bowl with candies in your office? There is some research that describes the following interesting fact: when the candies were less visible and proximate, the average person ate 3.1 candies per day; but when the bowl was more visible and proximate the number of eaten sweets increased up to 7.7. Here is one more habit it is better to be aware of and avoid.