When we finally get a 6-pack, we should enjoy it and not worry about it looking uneven, as ab muscles come in many shapes and sizes. But to know what ours look like, they have to be revealed through a lot of hard work, consistency, and the right exercises to help us achieve this goal.
We would like to show you a quick 10-minute workout that will most definitely put you through it, but it will be worth it! And as a bonus at the end of the article, you can find some extra info to help you in this endeavor.
1. Bicycle crunch leg drops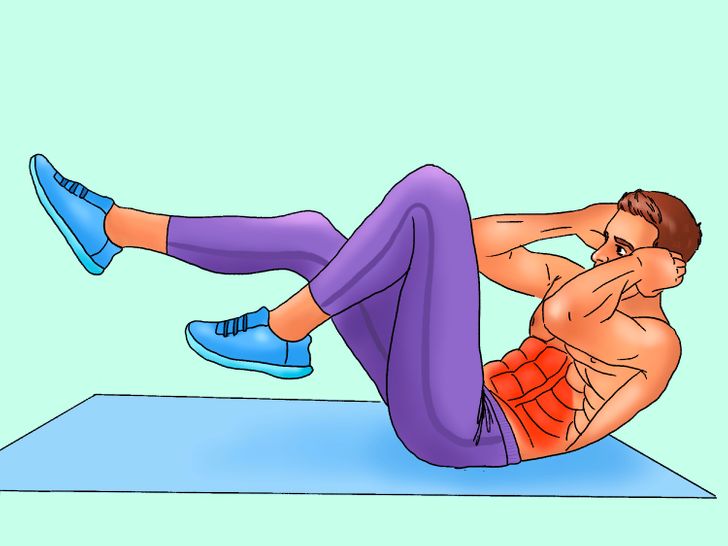 Start off by getting into a bicycle crunch position, but instead of moving your body, take your extended leg up and down for 50 seconds. The primary muscles worked in the bicycle crunch are your abs, hips, and obliques. And putting your leg up will help you work your lower abs as well.
After you're done, take a 10-second break before moving on to exercise number 2.
2. Plank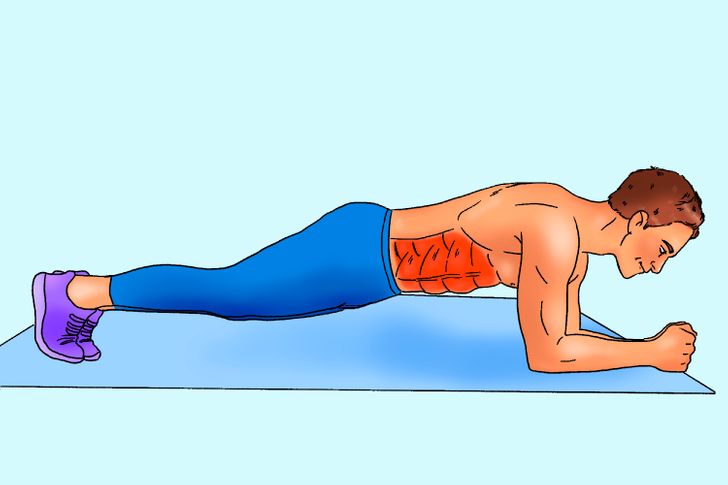 Love it or hate it, the plank is one of the best ab exercises out there. If you want to take it a step further, you could try tucking in your legs in an alternating manner. This exercise works your abs, lower abs — and as an added bonus — the back, hips, legs, shoulders, and chest.
Do this for 50 seconds and then rest for 10.