If you're a stomach sleeper, put a pillow under your lower abdomen and pelvis so that the small of your back doesn't move forward.
If you like sleeping on your side, then it's best to take the fetal position. Draw your legs up slightly toward your chest, keeping your back naturally arched. Put a small pillow between your knees. This can help you take the load off your lower back.
Neck pain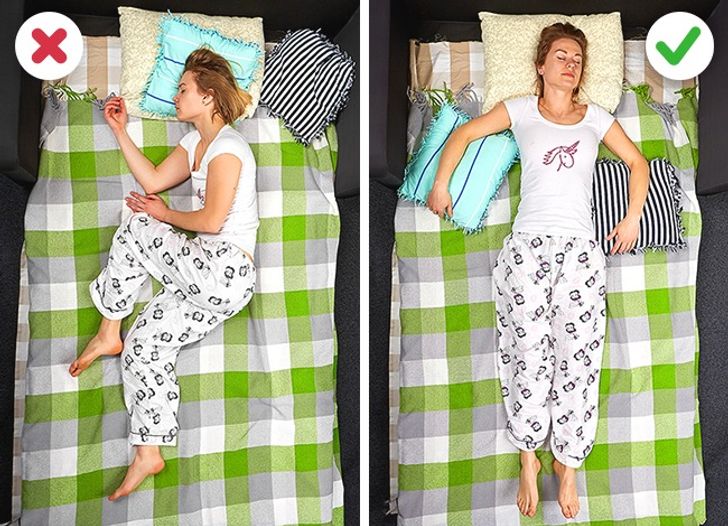 Just like with back pain, your neck needs to be supported while you sleep.
In general, sleeping on your back with a pillow under your head and a pillow under each arm is the best option. People with neck problems should choose their pillows very carefully, and it's best to go for orthopedic or roll pillows.
If you prefer to sleep on your side, make sure your pillow is not too high. It shouldn't be thicker than 6 inches. Ideally, the height of your pillow should match the width of one shoulder to help keep your neck in the correct position.
If you're a stomach sleeper, use the thinnest pillow you can find. It's better not to sleep in this position at all since lying all night with your head turned to one side will strain your neck.
Can't fall asleep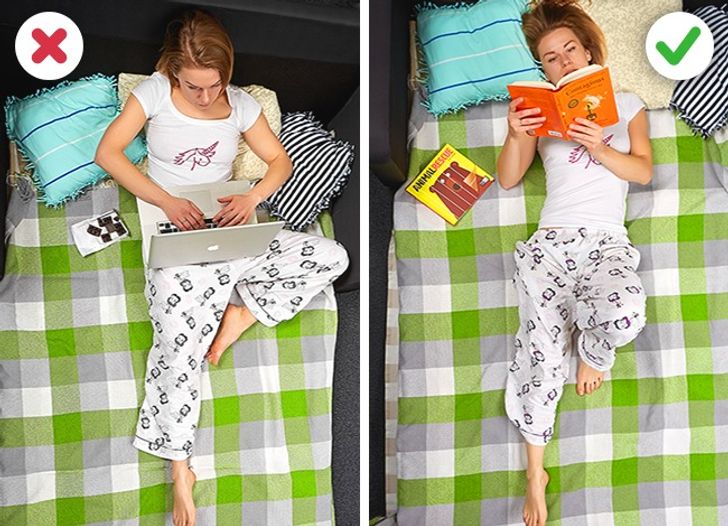 It can be tough to banish phones and computers before bedtime, but you should. It really helps if you have trouble falling asleep. The light from screens affects our sleep-wake cycles.