One-pan salmon and potatoes with green beans is an easy sheet pan dinner with wild-caught salmon, baby red potatoes and green beans, all roasted and topped with feta cheese and a lemony vinaigrette.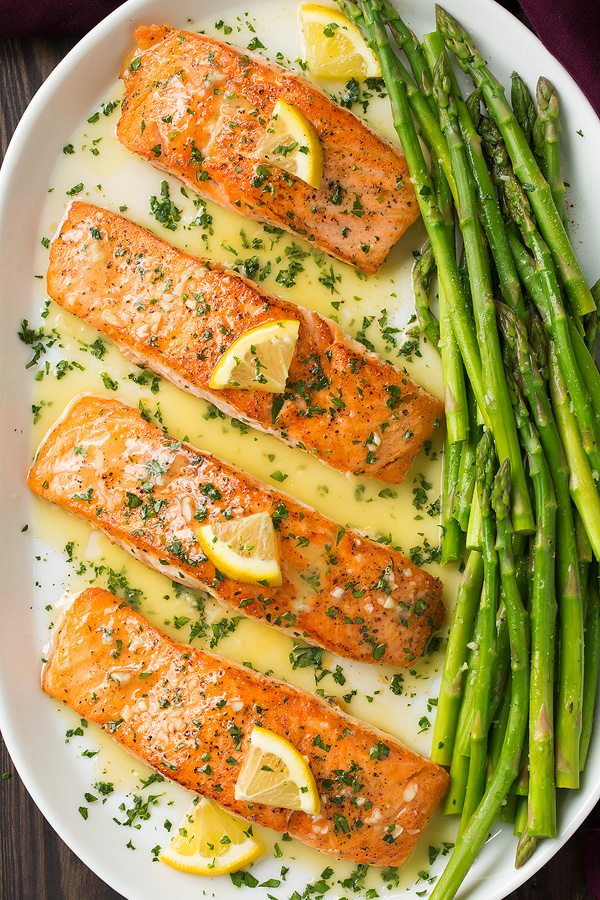 Wow, I had a seriously epic birthday weekend!
We had dinner at my parents' house Friday night then began my Saturday birthday with J's soccer game.
It doesn't get much cuter than watching a bunch of 5-year-old boys and girls run around a soccer field.
We followed that by a birthday lunch out, a kids birthday party, a Halloween party and a Diwali party at our neighbor's house.
Then we took the kids to my parents' house for a spend-the-night party while my husband and I went to dinner and the symphony uptown.
We sat at the bar of a new restaurant, had a delicious cocktail and a salad for me, steak for him and then went to hear our Charlotte symphony orchestra play the music of Andrew Lloyd Weber.
Then, gloriously, we came home to a quiet and empty home and got to sleep in and have a grown-up morning with a restaurant breakfast that did not involve crayons.
Fellow moms and dads, you know what I'm talking about, right?!
Sometimes, adulting is pretty fun
Alas, it's now Monday and the work week is bearing down on me. But Halloween is on the horizon, so I'm just going to focus on that fun and get myself through all the rest.
So, let's do some food!
Salmon is my very favorite fish and something I try to eat at least once a week. I've been out of the habit of that for the last few months and am looking to get back on it.