A whole head of cauliflower is coated in a tandoori-spiced vegan yogurt sauce. Then, it's roasted until tender and golden and served with a green garlic-cilantro infused yogurt sauce. This tandoori cauliflower roast with garlic-cilantro yogurt sauce makes a light dinner for two but can also be served as a flavorful appetizer for a group of four.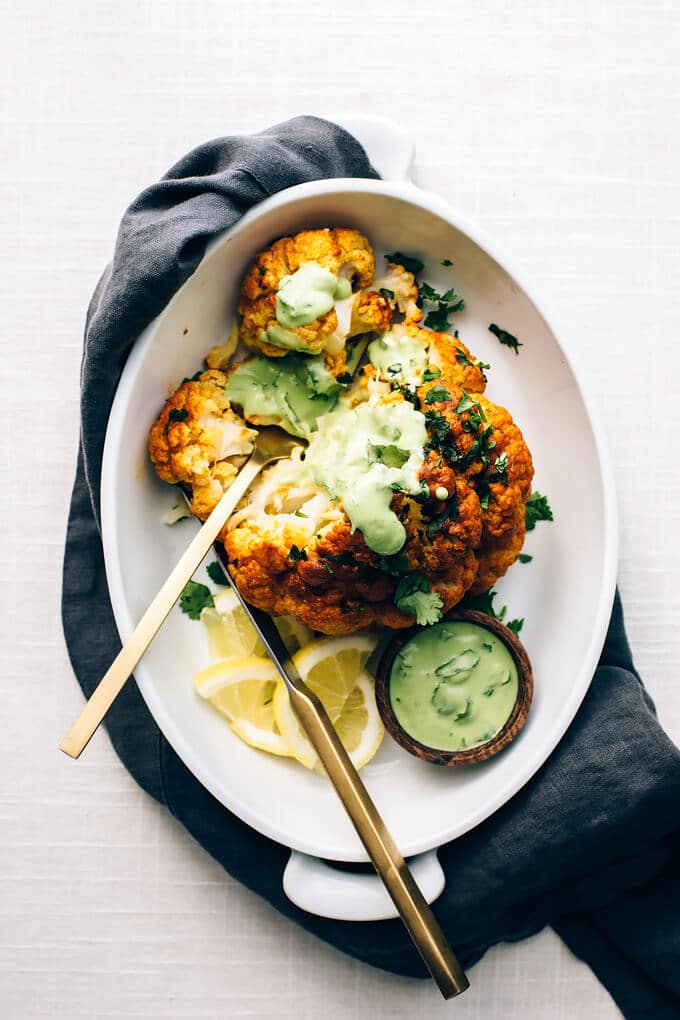 I've been seeing whole-roasted cauliflower dishes and recipes all over the place lately. Restaurant menus, Pinterest, Instagram, etc. Name the food-friendly platform, and there's probably a slew of whole roasted cauliflower recipes just waiting to be unearthed.
I took it as a sign from the universe and decided to try my hand at the method. Even if all those sightings sprung from nothing more than pure coincidence, there's no denying the magic of this Tandoori Cauliflower Roast with Garlic-Cilantro Yogurt Sauce.
It's flavorful, juicy, and tender with a level of delectability that will leave you in a frenetic cycle of fork-to-cauliflower-to-mouth motions.
And the garlic-cilantro yogurt sauce? Don't even get me started. If no one was watching, I'd slurp the stuff up like chilled soup on a hot summer day. It's zesty, garlicky, and cooling all at once.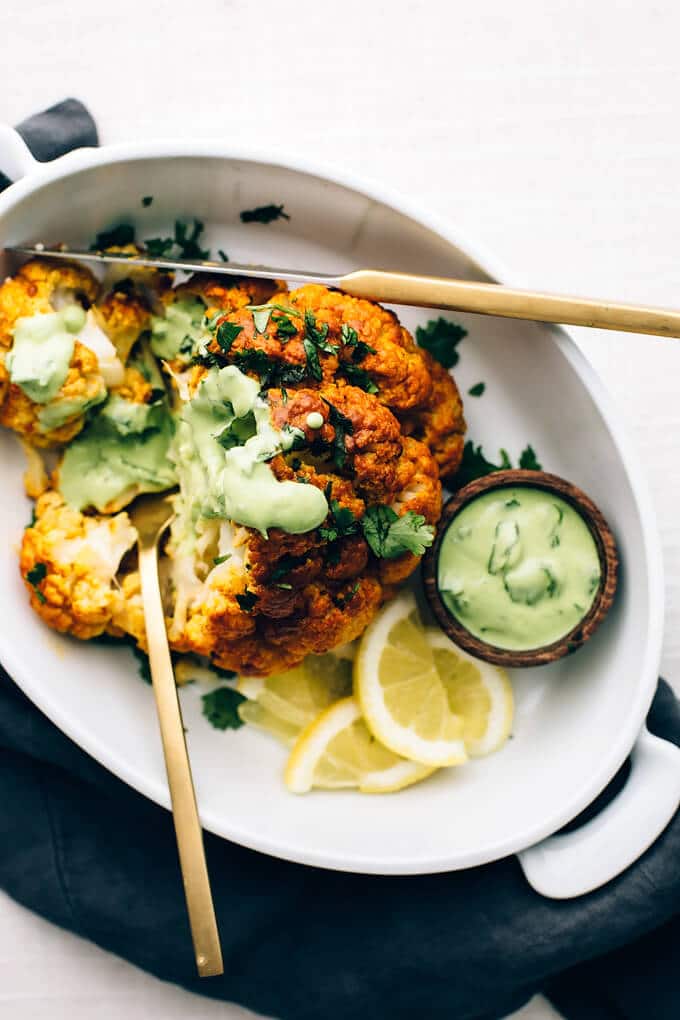 To make this particular cauliflower roast, you'll want to find yourself a medium-large head of cauliflower.
Admittedly, I initially set out on the hunt for an extra-large head of cauliflower, but those are near impossible to come by in the winter. After snooping around the produce section for a few minutes too long, I settled on the largest one I could find, which was just shy of two pounds.