The best camera phones are pushing the boundaries of technology and are often capable of delivering better results than the 'proper' camera in your kit bag. As screens get larger, camera phone sensors get more advanced and chipsets get more powerful, it can be tricky to keep track of the latest and greatest handsets. Luckily, we've rounded up the best for you right here.
The best camera phones don't just deliver pure power – they're also a perfect package of convenience, with countless apps at your fingertips. However, one of the most impressive aspects of these handsets is their megapixel count. The Samsung Galaxy S20 Ultra has an impressive 108MP sensor, 8K video and a 100x digital zoom – specs that traditional cameras just haven't achieved yet.
However, the S20 Ultra isn't an outlier. Beefy sensors are becoming the norm for flagship phones, with the Motorola Edge+, Samsung Galaxy Note 20 Ultra 5G, Xiaomi Mi Note 10 following suit. While phones aren't yet able to beat the best DSLRs or the best mirrorless cameras for image quality, the technology is moving so quickly that it almost feels like it's only a matter of time.
However, the most significant advantage that camera phones hold over cameras is how small they are in comparison. Even the best compact cameras can still prove annoyingly bulky, but folding phones such as the Samsung Galaxy Z Flip and the Motorola Razr are making massive strides in compact technology.
Meanwhile, one of the most exciting aspects of camera phones is the advent of 5G, with 5G phones such as the Samsung Galaxy S20 Ultra and the OnePlus Nord hitting the market this year.
Smartphone technology moves quickly, so this list is constantly changing. As we move towards the end of 2020, 5G is set to become the next big thing, so make sure to check out our best 5G phone for photography guide if you live somewhere with 5G infrastructure.
The best camera phone in 2020
1. Apple iPhone 12 Pro
New photo features make the iPhone 12 Pro a force to be reckoned with
Release date: October 2020 | Rear cameras: 12MP 13mm f/2.4, 12MP 26mm f/1.6, 12MP 52mm f/2 | Front camera: 12MP, f/2.2 TrueDepth camera | Dual OIS: Yes | Weight: 189 g | Dimensions: 146.7 x 71.5 x 7.4 mm | Storage: 128/256/512GB
Triple-camera unit
New Apple ProRAW file format
LiDAR scanner
5G
'Only' 12MP camera sensors
The iPhone 12 Pro is one of the best camera phones currently available, featuring an impressive triple camera unit, including an ultra wide f/2.4 camera, a wide f/1.6 camera and a telephoto f/2 camera. Meanwhile, the front-facing TrueDepth camera features a 12MP sensor as well. There are plenty of new features on the iPhone 12 Pro, such as a LiDAR scanner – which will mean faster focusing in low light situations. The iPhone 12 Pro will also be able to use the new Apple ProRAW file format, which means users will be able to combine the great computational photography effects Apple is known for with the power of RAW files. Combined with the addition of 5G and the new Ceramic Shield display that has a 4x better drop performance, you just can't go wrong with the new iPhone 12 Pro!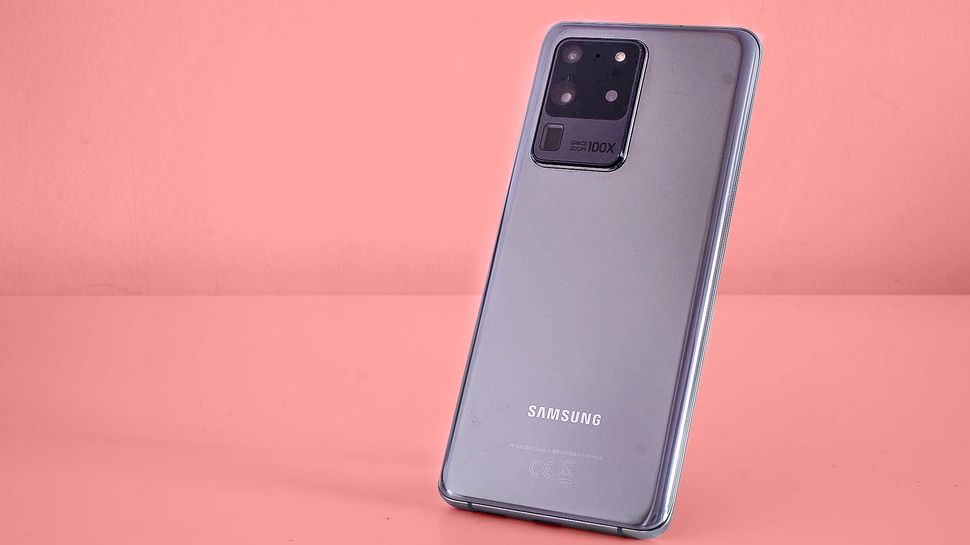 2. Samsung Galaxy S20 Ultra 5G
A tech spec behemoth with 108MP, 100x zoom and 8K video
Release date: March 2020 | Rear cameras: 108MP (primary f/1.8, 26mm, OIS), 12MP (ultra wide angle f/2.2, 13mm), 48MP (telephoto f/3.5, 103mm), ToF depth-sensing camera | Front camera: 40MP (f/2.2, 26mm) | OIS: Yes | Weight: 222 g | Dimensions: 166.9 x 76 x 8.8mm | Storage: 128 / 256 / 512 GB
108MP primary camera
Up to 100x zoom
8K video
5G future-proofing
100x zoom of limited use
8K video comes with caveats
Battery life is an issue
The Samsung Galaxy S20 Ultra 5G is not just the most capable camera phone in the Galaxy family, it is arguably the most impressive camera phone ever. Its 108MP camera proves to be more than a numbers play. And while the 100x zoom may not deliver at the extreme end, it's more than capable of giving you great-looking telephoto images. This, however, is a phone with foibles – namely the inconsistent image processing and battery life – but these will surely be fixed with firmware. The 8K is more limited you might hope, the 120Hz mode is best avoided for most, and the cost is restrictively high for many. However, the hardware is a league above that of the Galaxy S20 and S20 Plus. And judged on its picture performance, when everything clicks, it is almost certainly the best Android camera phone ever – and the best 5G camera phone, to boot.