There are dozens of exercises you can do on chest day. But you probably don't want to spend a Monday afternoon—or several Mondays—trying them all. You just want to know the best exercises for building a muscular chest. We've done the work for you, and found the top 10.
This exercises focused on the best-of-the-best mass builders, with a little bit of instruction and explanation to complement each choice. You can swap exercises in your current routine for these choices, build your own chest workout with a handful of them, or just try one when your standard chest workout gets stale.
Knowing the best moves is only one part of building your best chest, though. You can put those moves together into a full program in the Muscle-Building Workout Plans.
Support your workout with a solid diet and a few must-have supplements for muscle gain, such as whey protein powder, and you'll bust through performance plateaus in no time.
Here are our top 10 chest-building exercises, ranked in no particular order.
1. Barbell Bench Press
Why it's on the list: You can generate the most power with barbell lifts, so the standard barbell bench allows you to move the most weight. It's also an easier lift to control than pressing with heavy dumbbells. The exercise is easy to spot and relatively easy to learn (if not master), There are plenty of bench-press programs you can follow to increase your strength.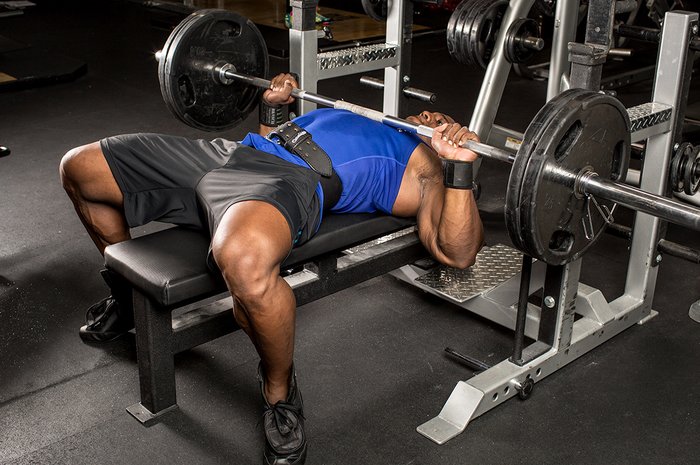 In your workout: Do it toward the start of your chest workout for heavy sets in lower rep ranges. Consider varying your grip width for more complete chest development.