With so many iPhone photo apps available, how do you know which ones to choose? To help you decide, we've compiled a list of the 10 best photography apps to improve your iPhone photos. Read on to discover the best photo apps for your needs.
iPhone Photo Apps: Which Ones Do You Need?
There are many different types of photo apps available for iPhone. But there are only three types that you'll need on a regular basis:
Photo editing app
Camera app
Photo sharing app
Photo editing apps and photoshop apps allow you to edit photos on iPhone after you've taken them. With just a few basic editing tools you can turn an ordinary photo into a stunning masterpiece.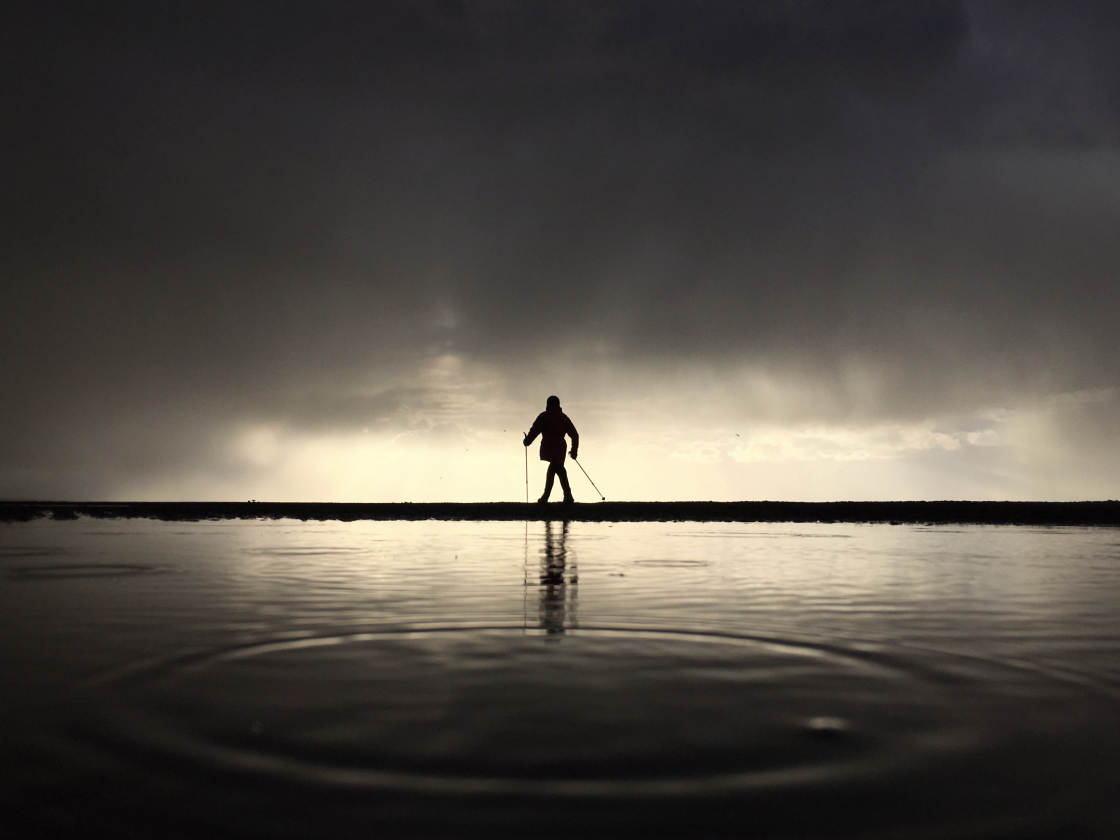 While the iPhone's built-in Camera app is fantastic, sometimes it doesn't give you enough manual control. For example, you can't adjust shutter speed or ISO.
If you want DSLR-like control over the iPhone camera, you can download a third-party iPhone camera app.
Once you've shot and edited some amazing photos, you'll probably want to share them with others. A photo-sharing app lets you showcase your photos to family, friends, and even strangers across the globe.
Read on to discover the 10 best picture apps for shooting, editing and sharing incredible iPhone photos.
1. Best Photo Editing App: Snapseed
Powerful photo editing app with a huge range of tools
Wide range of professional editing tools, yet very easy to use
Exposure, color, and sharpness adjustments
Crop, rotate, straighten, and perspective correction
Selective adjustments, brushes, and healing tool
Black & white and vintage filters
Portrait enhancement, vignette, and lens blur
Double exposure, frames, and text
Price: FREE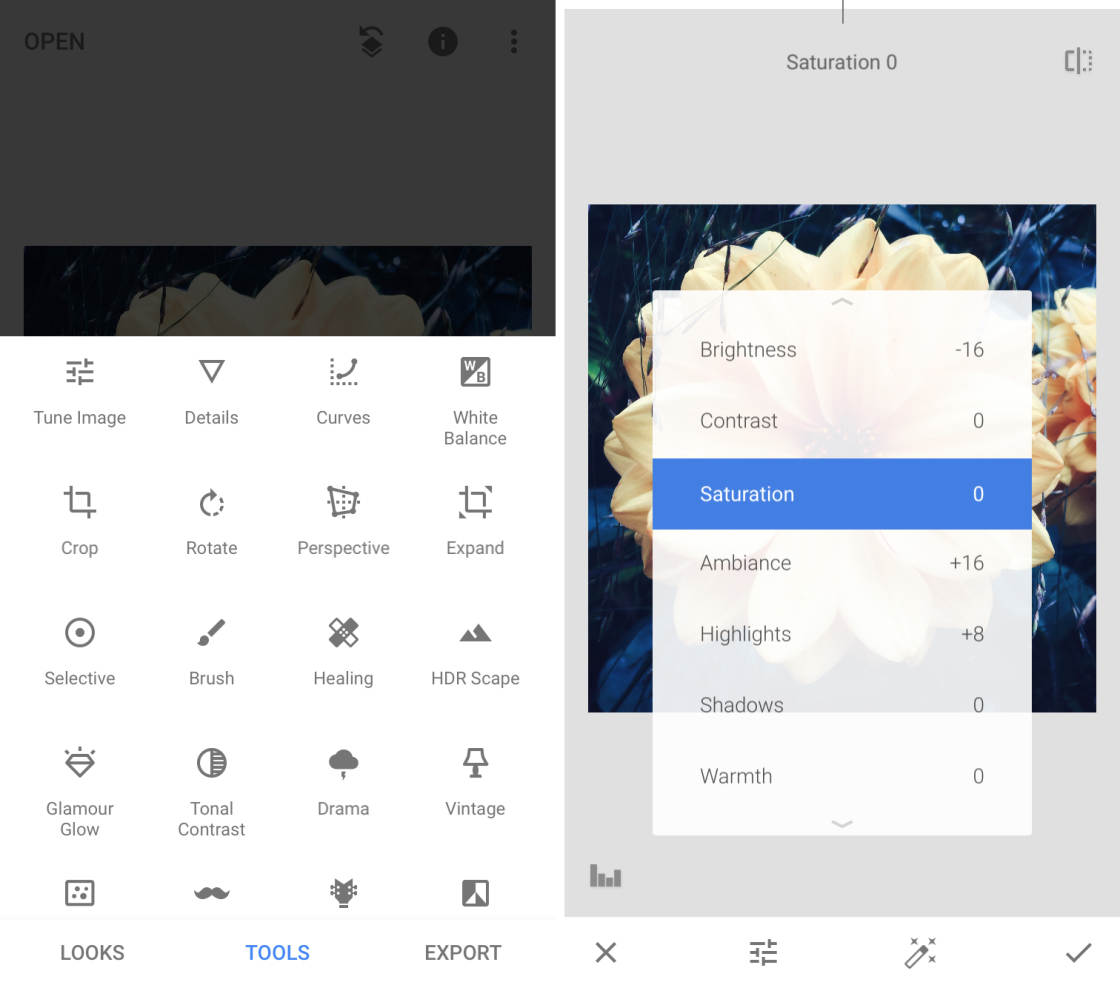 Snapseed is one of the best photo apps for iPhone. And it's certainly the best photo editing app for beginners and advanced users alike.
Free photo apps are often sub-standard. But the free Snapseed app offers a high-quality photo editing experience.
If you only download one photography app, make it Snapseed!
This powerful photo editor takes care of almost all your image editing needs. It's great for everyday photo editing, including exposure, color, cropping, and sharpening.
But it also has tools for advanced photo editing. These include brushes and selective editing which allow you to edit only certain parts of an image. And the healing tool lets you remove unwanted objects from your photos.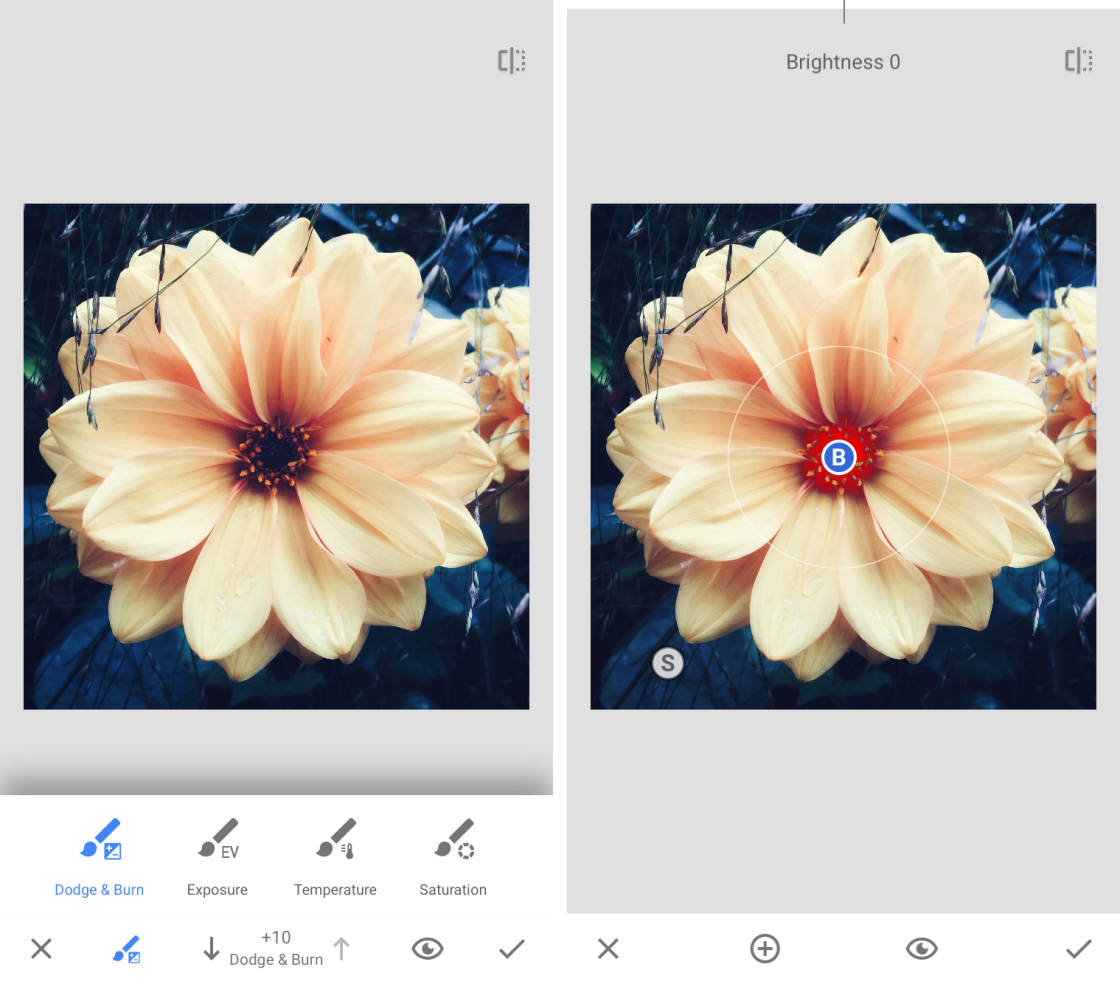 Snapseed has a collection of preset "Looks" and filters. These provide a quick way to change the look and feel of your photos. You can convert photos to black and white with filters. Or enhance the colors and apply grungy or vintage looks.
The portrait tools are fantastic for smoothing skin and brightening eyes. It even has a head pose tool which adjusts the angle of your subject's head in portrait photos.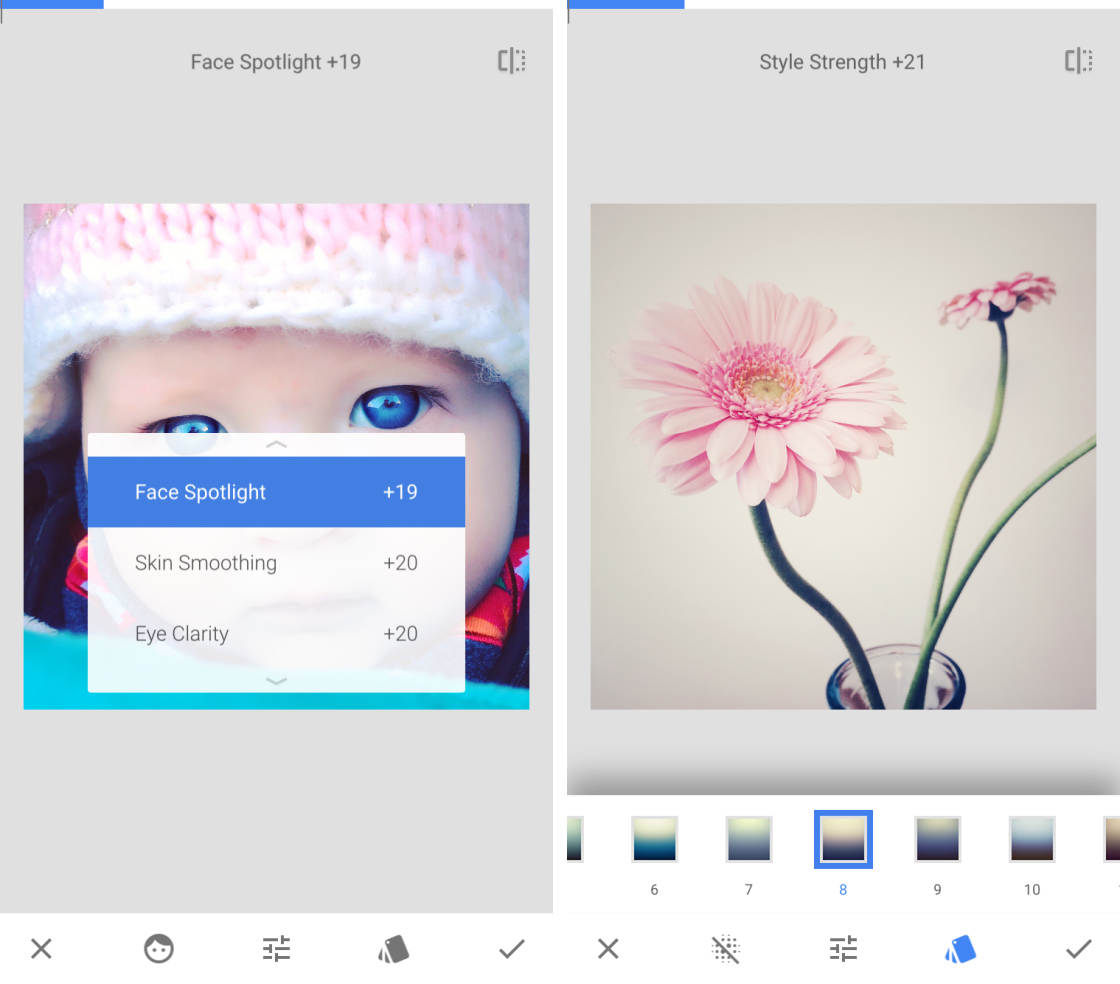 If you're editing a batch of similar photos, the "Last Edits" option will save you time by applying the same edits to each photo.
Snapseed is an amazing photo app for all iPhone photographers. Once you start using Snapseed, it's likely to become your go-to photo editing app.
Snapseed is available as a FREE download from the App Store.
Click here to learn how to use Snapseed to make your ordinary iPhone photos look spectacular.
2. Best Filter App: VSCO
Stylish editing app with beautiful film-like filters
Subtle one-tap filter presets that mimic the look of classic film
Adjustable filter strength
130+ filters available via an annual subscription
Editing tools for cropping, exposure, color, and sharpness
Built-in camera app and photo sharing platform
Price: FREE (with a subscription fee for additional filters and tools)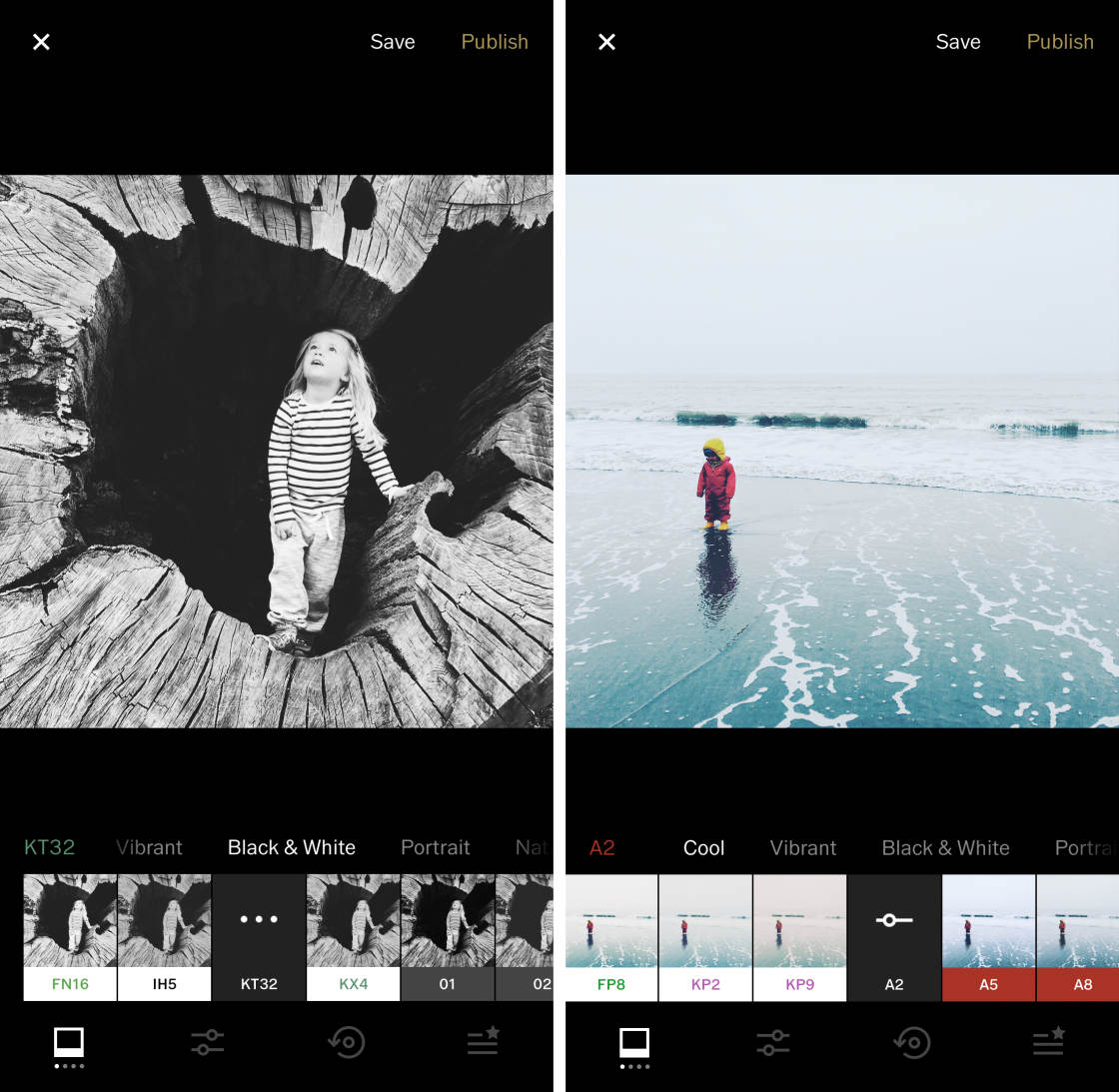 VSCO (pronounced "Visco") is one of the best photo filter apps for iPhone.
VSCO filters allow you to change the look and feel of a photo with a single tap. They offer a quick and easy way to enhance your iPhone photos.
Many filter apps have garish colored filters that can ruin your pictures. But VSCO is different. VSCO filters are beautiful and understated, emulating the look of classic film.
And you can easily adjust the filter strength, allowing you to tone down the effect to create just the look you want.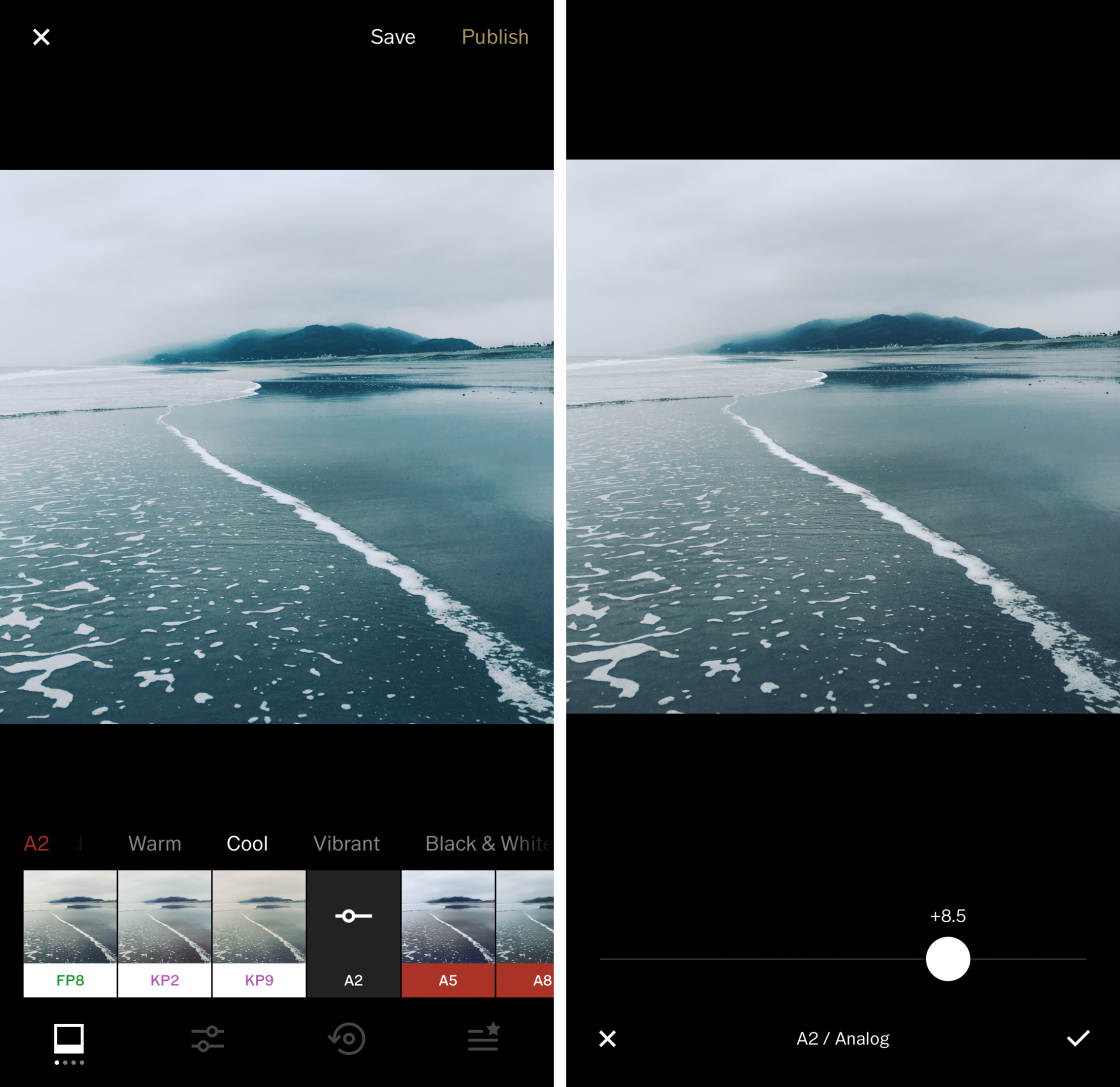 The filters are conveniently organized into different categories, such as Warm, Cool, Vibrant, and Black & White. You'll also find filters suited to particular photography genres, such as Portrait, Nature, and Urban.
In addition to the filters, the app has a good set of editing tools for fine-tuning color and exposure.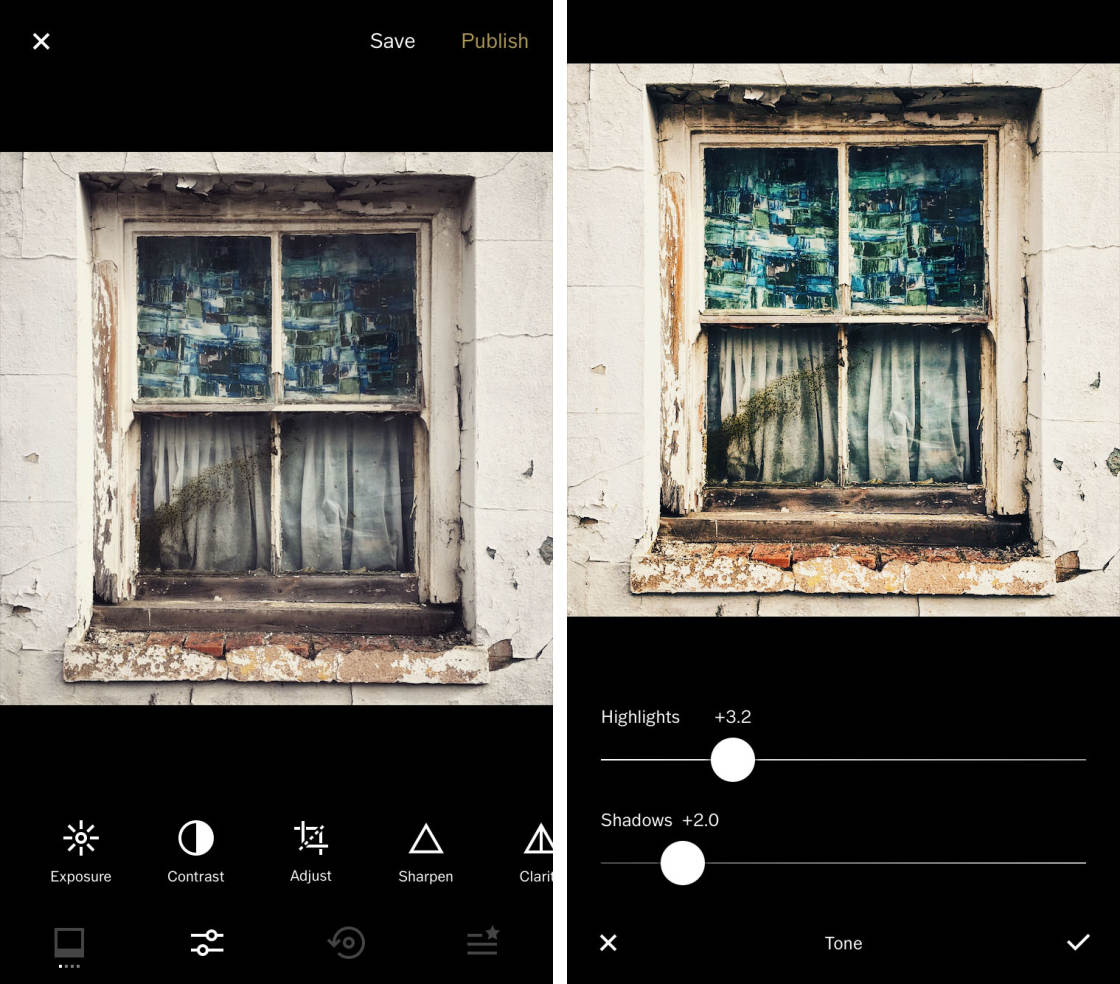 VSCO also includes a built-in camera app with manual controls. And it even has its own photo-sharing platform.
However, it's the filters that really draw photographers to the VSCO app. So if you're looking for an amazing filter app to enhance your images, VSCO is a fantastic choice.
VSCO is FREE to download from the App Store. It comes with a basic collection of 10 filters to get you started. And you can get access to the full set of over 130 filters by subscribing to VSCO X membership ($19.99 a year).
Learn how to use VSCO with our step-by-step tutorials:
VSCO Tutorial: How To Shoot & Edit Incredible iPhone Photos
How To Use VSCO Filters To Create Beautiful iPhone Photos