On the other hand, clam chowder, especially New England clam chowder can cause you to exceed your daily calorie allotment and gain weight with 1 cup of ready-to-eat New England clam chowder containing over 200 calories.
4. Cauliflower roasted in olive oil for a low-calorie delicious meal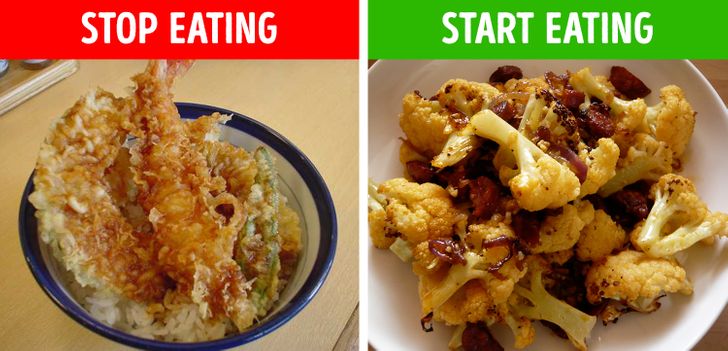 Cauliflower is a weight-loss elixir. Containing just 25 calories in 100 grams and being low on the glycemic index (GI), a measure of how much a food raises your blood sugar, this vegetable should be in everyone's meal. Use a drizzle of olive oil to roast it and savor this delicacy without worrying about getting fat.
5. Apples and pistachios for a fiber-rich mid-day snack
We often stock unhealthy chips in our drawers to munch on when we feel hungry mid-day. These chips are the worst thing you can eat if you plan on shedding weight. Instead, for your mid-day hunger, try munching on pistachios and apples. While apples provide the necessary fiber, pistachios are one of the lowest-calorie nuts and the hard shell of the pistachios guarantees that you won't keep on munching mindlessly.
6. Baked sweet potatoes and salmon for your omega-3 dosage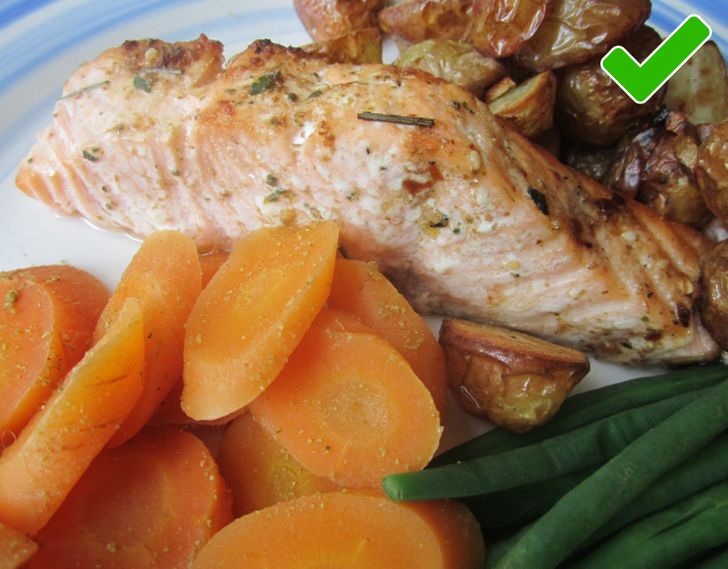 Salmon has the perfect combination of healthy omega-3 fats and protein. While the omega-3 fats help you lose body fat, the protein keeps you from feeling hungry. Still, if one serving of salmon is not enough for you, try combining it with baked sweet potatoes. They will not only make the meal filling, but will also provide you with some fiber content.
7. Chicken with cayenne pepper sauce for when you want something a bit spicier