7. Your parents are not your enemies. You can ask them for help.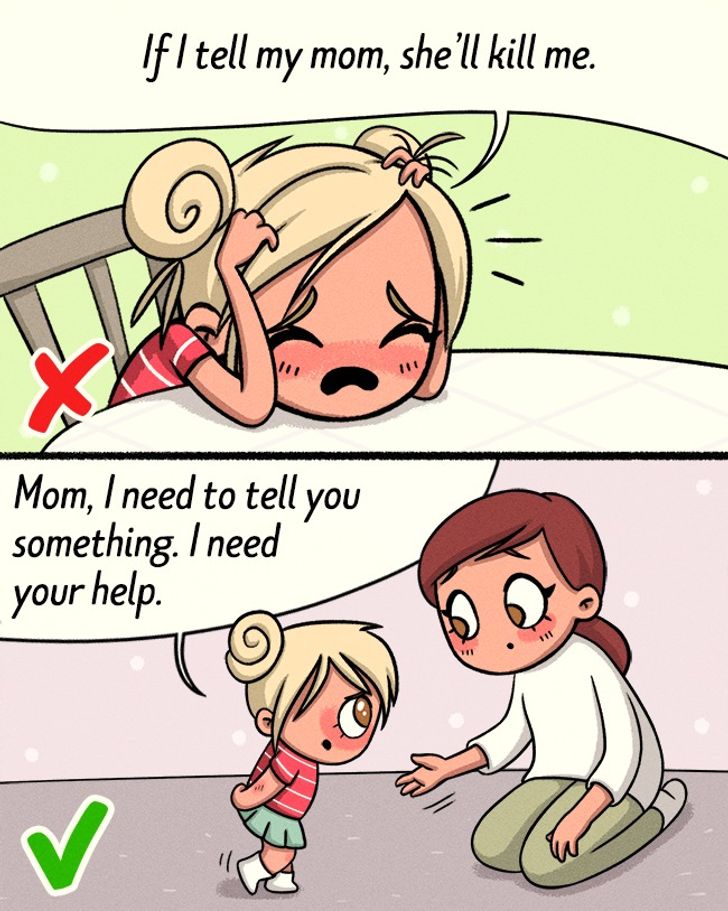 Becoming a friend to your child is not an easy matter, especially if he or she has friends of their own. Don't be too pushy. Show that you can be trusted, and try to avoid yelling and long lectures.
6. Always be ready to stand up for yourself.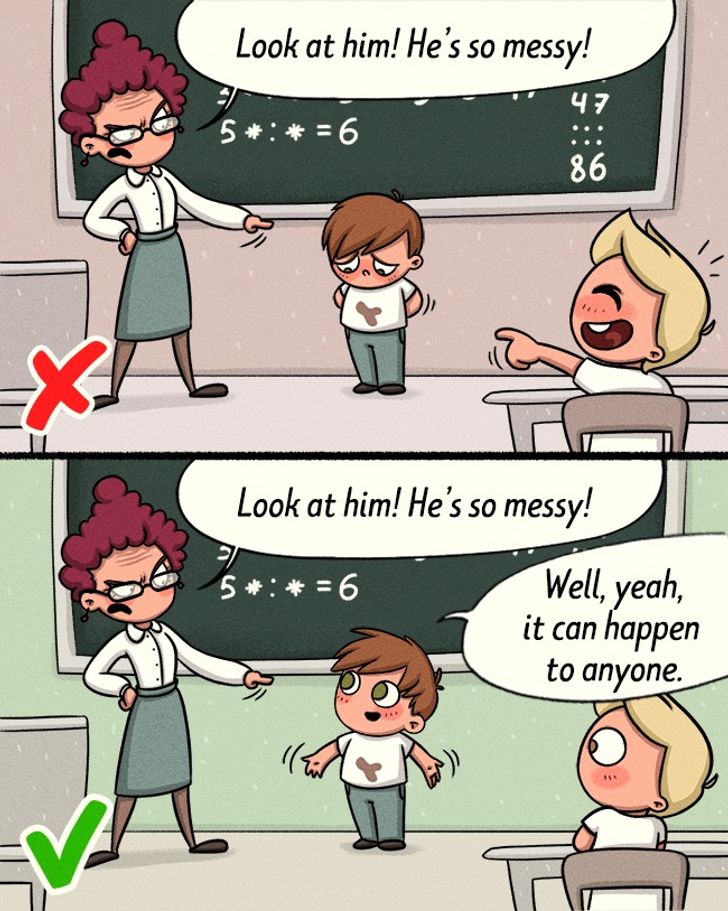 Some parents show more respect for teachers or other people than for a child. This may be a reason for future insecurities and an inability to stand up for oneself. Explain to your child that respect is important, but the ability to defend one's point of view is also necessary. Just be sure to make it right.
5. Don't do something you don't like for someone's approval.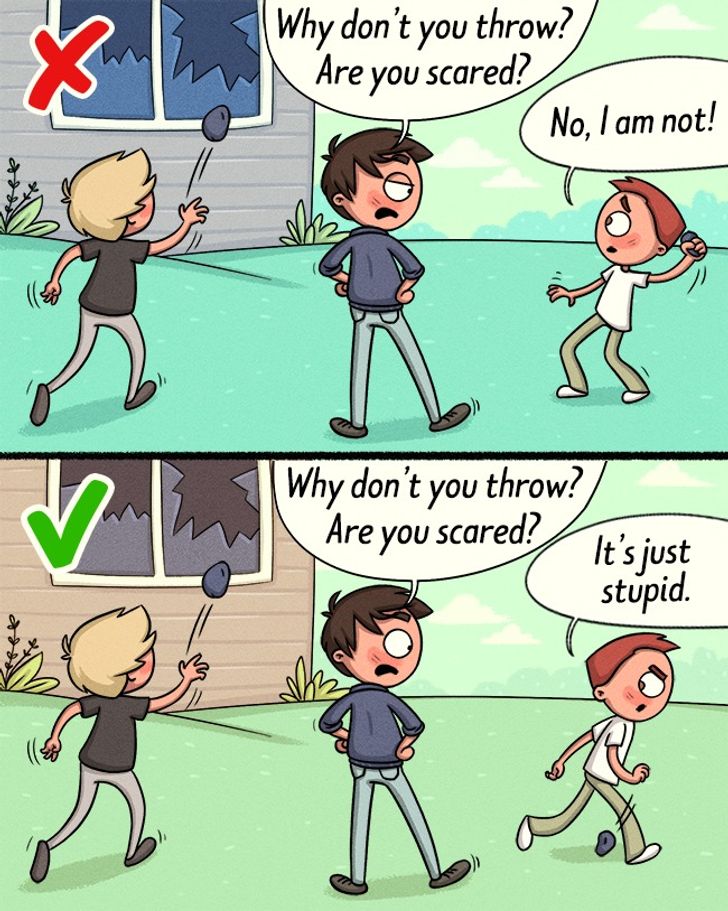 Children think that popularity among friends is very important, and they do their best to obtain it. Use your personal example to show your child that being an honest and respectable person is more valuable than getting someone's approval by stepping over your beliefs.