We are continually scouring the internet for the newest and best mountain bikes. We buy the most compelling options and ride them to their limits. We put in this effort to help find the absolute perfect mountain bike for you. We ride each batch of test bikes and implement our thorough and scientific testing process to deliver the best information possible about each model.
Our testers eat, sleep, and breathe mountain bikes and work as hard as possible to scrutinize every minute detail of each. Bike park laps, full-day rides, 5000-foot climbs, we put these bikes through the wringer. We have compiled this list of the best options in each category of bike. In other words, these are the best of the best.
Schwinn Axum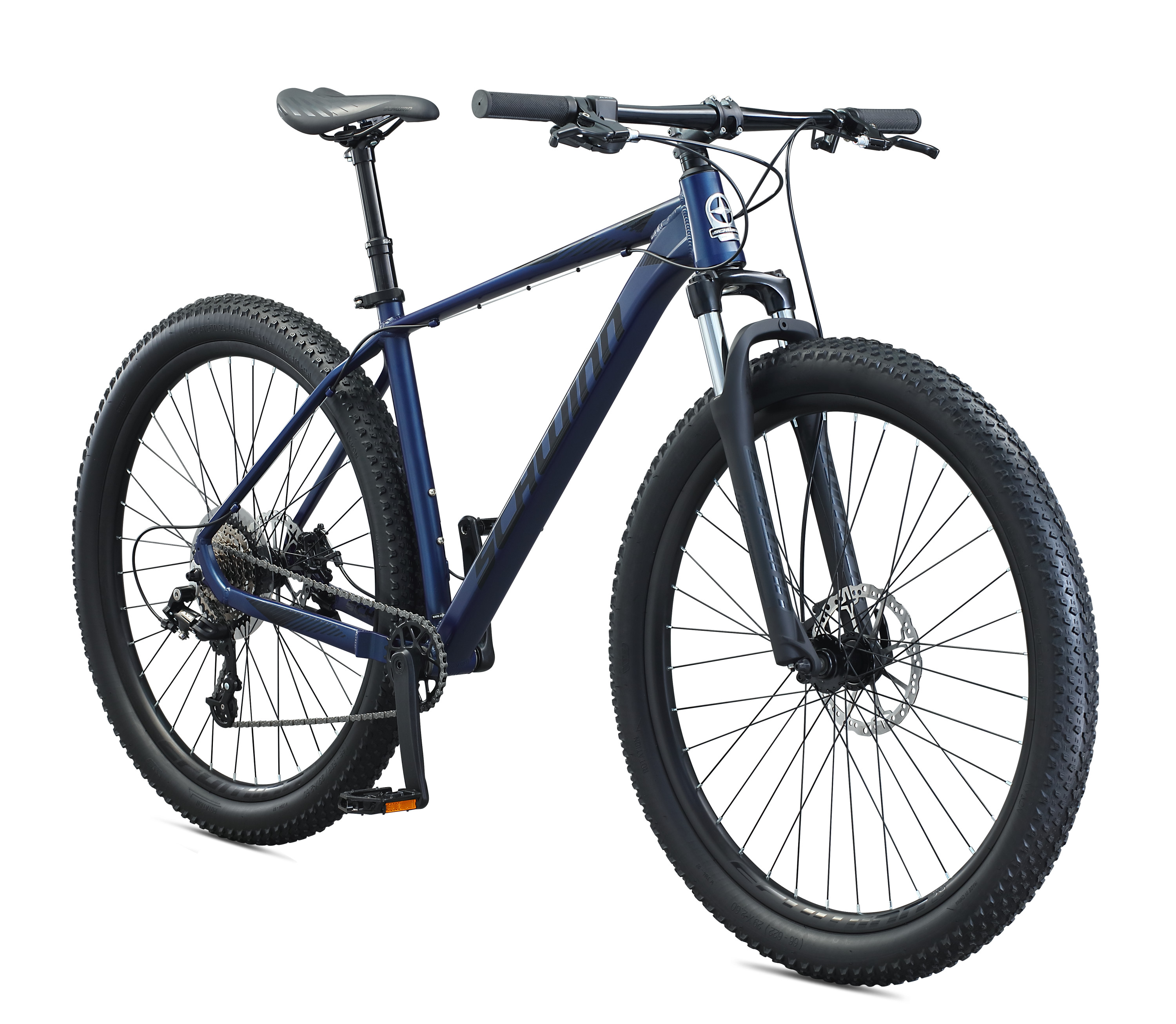 Take on new trail challenges with the Axum mountain bike by Schwinn. This mountain bike is the lowest-price on our list. It's a suitable entry-point to cross-country riding for riders new to the sport. The Axum features a light aluminum frame and a 100mm suspension fork. It has a 1×8-speed drivetrain and front and rear mechanical disc brakes to deliver reliable stopping power. Plus, the Axum rolls on high-volume 29×2.6 tires that make it easy to roll over just about anything. It's available with or without a dropper seatpost-our advice is to upgrade to the dropper-post equipped version.
Haro Steel Reserve 1.1
The Steel Reserve is built to take a beating as you hone your skills on the dirt jumps and the jump track. The frame is suspension corrected and can be upgraded from a rigid fork to a suspension fork. The frame comes with a rear disc brake and has Weinmann XM260 Alloy Double-Wall Rims that are exceptionally durable.