When you're low on money, your first instinct probably isn't to buy a stalk of kale over an inexpensive cheeseburger, but if you're trying to eat healthy, it can be hard to find options that don't break the bank. Luckily, there are a number of ways to eat healthy even if you're broke, and it's a common misconception that healthy eating is only for people with money. Although buying a premium green juice or a fancy gluten-free superfood bread might cost you a pretty penny, there are plenty of other ways to eat healthy than spending your whole paycheck at a fancy store.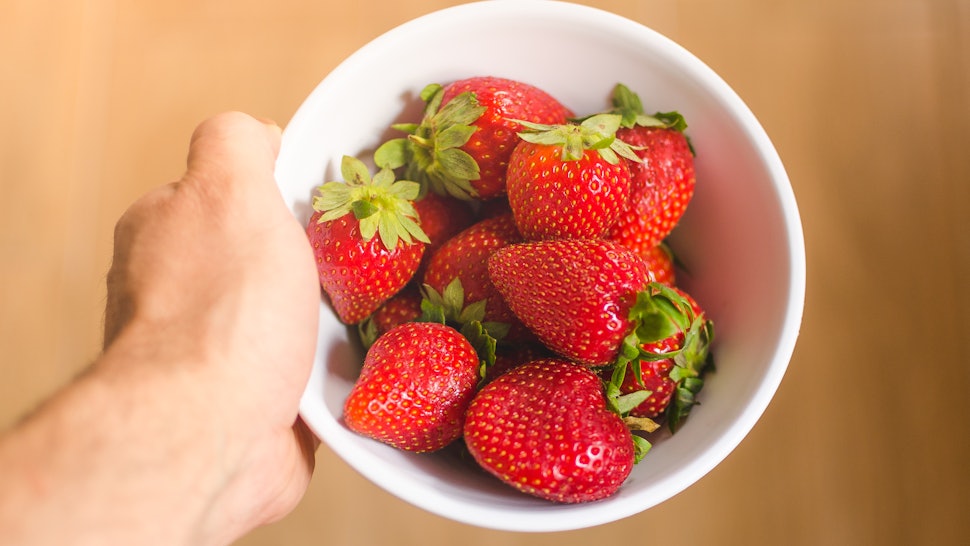 "The misperception that you have to spend a lot to eat healthfully is simply inaccurate," says Rima Kleiner, MS, RD of "Dish on Fish" over email. "Yet, this myth continues to be perpetuated and, worst of all, it is discouraging to consumers who assume they can't afford to feed their families well so they resort to less healthy options."
A survey conducted by food industry research firm Technomic found that 53 percent of people say they buy unhealthy foods because of cost constraints. But with the right planning and preparing — and a few trips to the grocery store — you can eat a healthy diet even if you're trying to save money.
If you're watching your spending but still want to eat healthy, consider these 10 tips from dietitians on how to eat healthy even if you're broke.
1. Buy In Bulk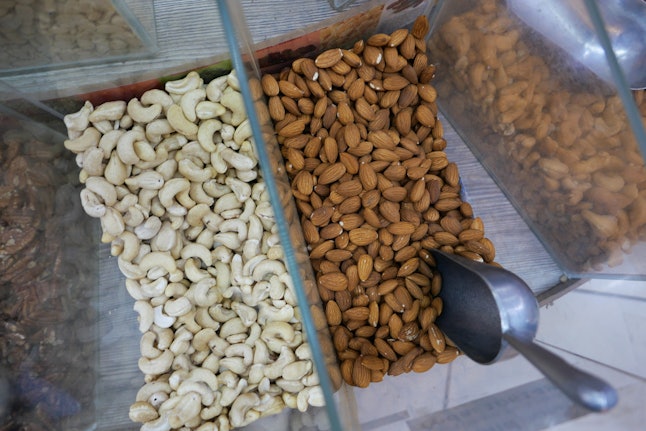 Foods in bulk are often offered at a discounted price. "While it may cost more upfront when buying certain items, you can easily buy many in bulk that last a long time in the pantry and/or can be frozen, prepped for later use, or proportioned after buying and then stored," says Keri Glassman, MS RD CDN over email.
2. Only Buy Organic When Necessary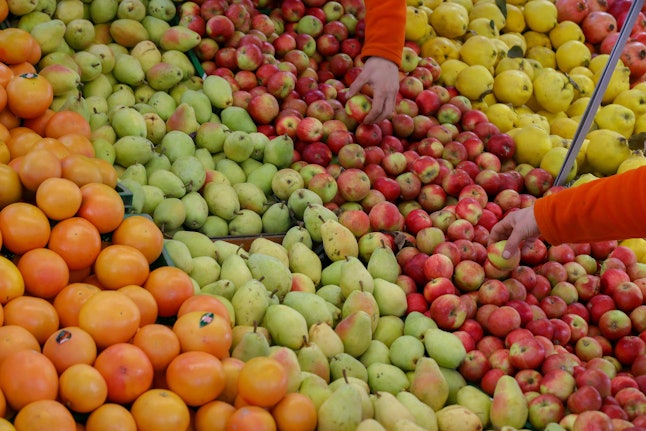 Choosing to buy organic is a great way to avoid pesticides and GMOs, but not all foods are worth the organic price tag. "If you can't buy everything organic, focus on buying organic foods which are most likely to contain high amounts of pesticides," says Glassman.