Colourful cabbage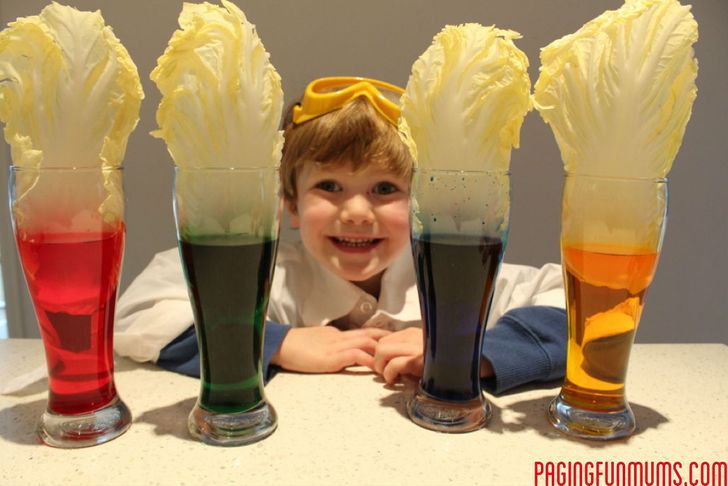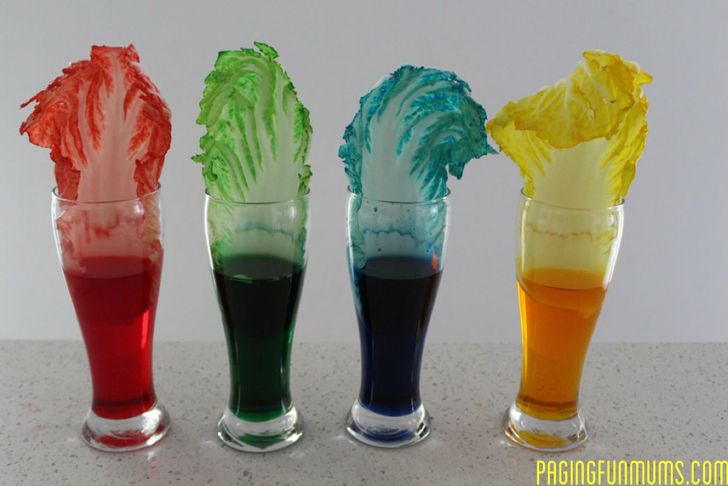 You need: 4 glasses with water in them,  food colouring, some cabbage leaves.
The experiment: Add different coloured food colouring to each glass of water, then place a single cabbage leaf in them. Leave them overnight. In the morning the leaves will have changed colour.
Explanation: Because plants absorb water, their leaves also absorb the colour of that water. This is known as the capillary effect, whereby the water will pass into the tiniest tubules of the plant. This happens with flowers, grass and even trees.
Fireproof balloon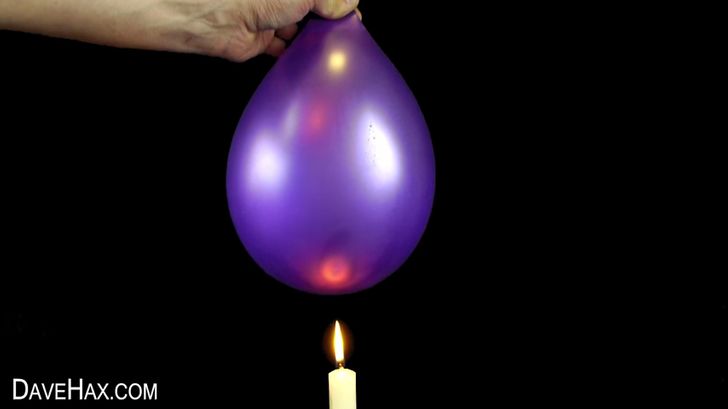 You need: 2 balloons, a candle, matches, water.
The experiment: Fill the first balloon with air and hold it over a lit candle to demonstrate to the kids that the flame will cause it to burst. Then fill the second balloon with tap water, light the candle and hold the balloon over it once again. You'll see that in this case the balloon can withstand the heat of the flame.
Explanation: The water in the balloon absorbs the heat given out by the candle, so the material of the balloon itself doesn't burn and then burst.