Eye drops for dry mascara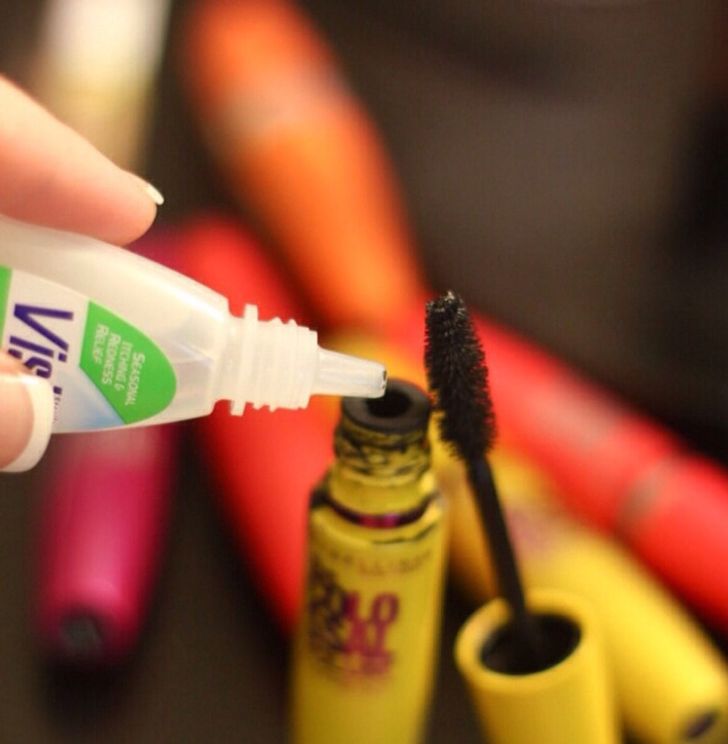 To bring dry mascara back to life, this blogger recommends using eye drops or contact lens fluid. Add a few drops to the mascara tube, close it, and shake a few times. Now it should be as good as new.
Cleaning hair straighteners and curlers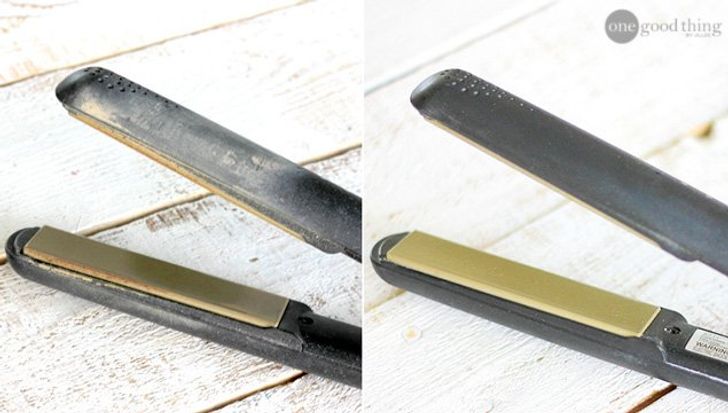 To clean your hair straighteners or hair curlers, mix together some baking soda with hydrogen peroxide, and wipe it along the surface using a soft tissue. Then wipe one more time with a completely dry tissue, as shown here.
Use blusher to give your lipstick a matte finish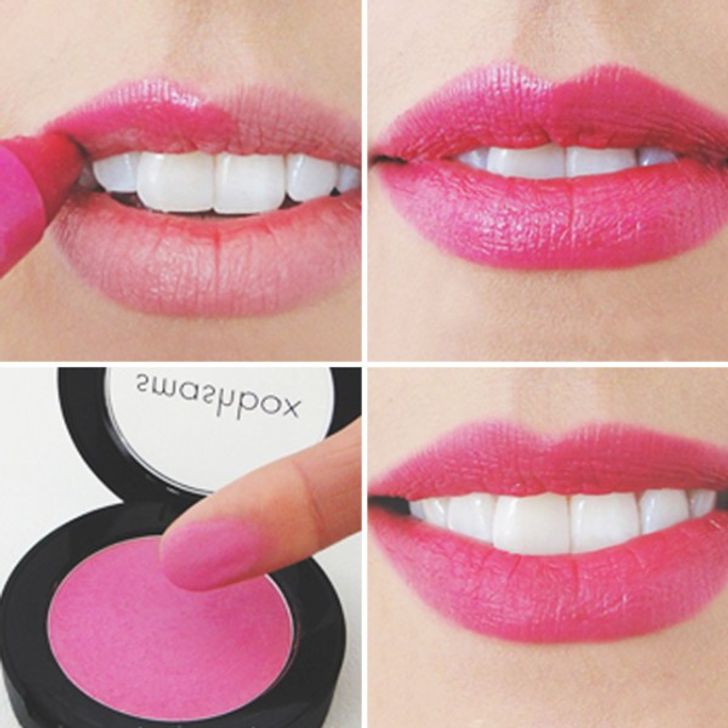 To give your lips a luxurious matte look, use blusher as shown here. Just be careful to choose the right shade.