How to Plan Your Next Trip
Step 1: Decide Where You Want To Go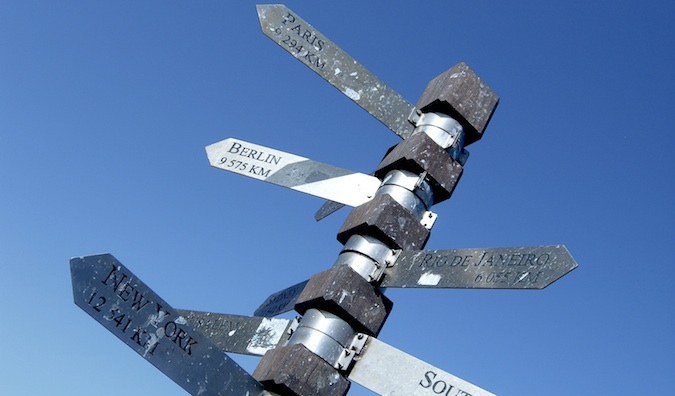 Defining where you want to go sets a goal to work toward. A lot of people talk vaguely about travel. They never say where they are going, just that they are going. Picking a destination is immensely important, as it gives you a definite goal.
It's a lot easier to mentally get behind "I am going to Paris in the summer" than "I'm going to Europe" or "I'm going somewhere." Not only will your trip become more concrete for you and easier to commit to, but it will make planning easier as well…because you know what to work towards. Get specific with your plans. Get detailed. The more focused and concrete your goal, the easier it will be to actually reach it.
Step 2: Decide the Length of Your Trip
How much does it cost to travel? That depends!
Without knowing how long you're going away for, I can't answer that question. And it's a question you need to answer so you can start planning!
In order to figure out how much you need to save you'll need to know how long your trip will be.
Are you going away for a week? A month? A year?
The length of your trip is a huge factor in determining how much money you need. Spend some time mulling that over until you have your answer.
For example, after you say "I'm going to Paris this summer," add "for X days." That way you can start to narrow down just how much money you're going to need to save. "I am going to Paris for 10 days" is a trip that you can plan for. It's an attainable goal.