Acid Reflux or Gastroesophageal reflux disease (GERD) is a common medical problem. It affects millions of people, and sometimes they don't even realize that they have it. Moreover, acid reflux can cause other diseases. According to researchers, it may aggravate asthma which is proven by the fact that the majority of asthmatics have GERD.
I found signs that will help you to diagnose acid reflux.
First of all, you should know, that acid reflux is a long-term condition. Whatever you eat comes back up into the esophagus, and it causes unpleasant symptoms or complications. People with excessive weight, pregnant women, smokers, and those who take certain medicines are at risk of developing it.
So what are the signs and symptoms that indicate you may have GERD? Read on to find out.
1. Acidic taste in the mouth
This condition is normally caused by the muscle or sphincter at the top of the stomach. When it becomes weak, acid rises up into the food pipe. The sour acidic taste can stay for weeks and be very irritating, affecting your quality of life. This problem is especially common among pregnant women because there is more pressure on the stomach.
2. Regurgitation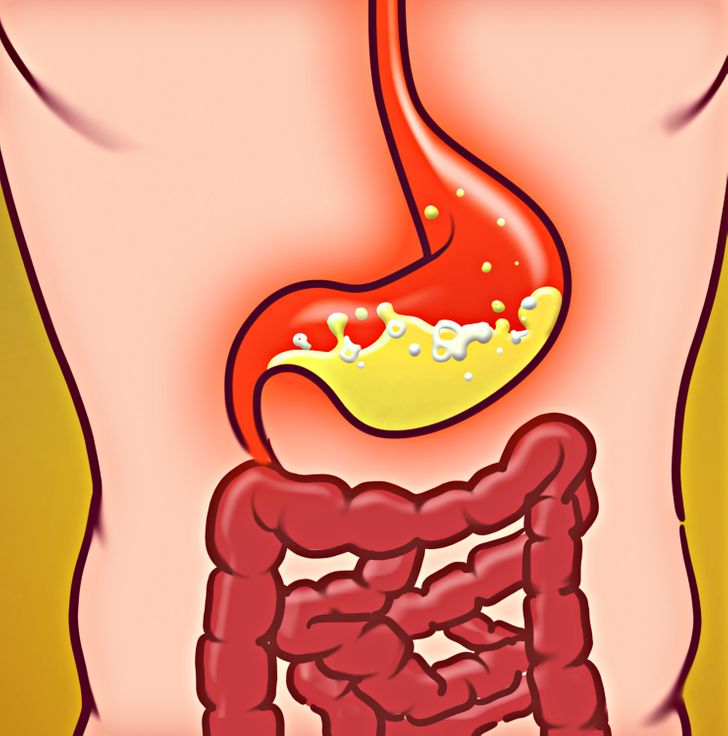 Regurgitation is a backing up of acid into your throat or mouth. You may experience a bitter taste, a burp, and sometimes even vomit. Regurgitation can happen at any time, but it is especially disturbing at night. You can wake up with bitter liquid in your throat and a feeling of panic.