6. Side oblique crunches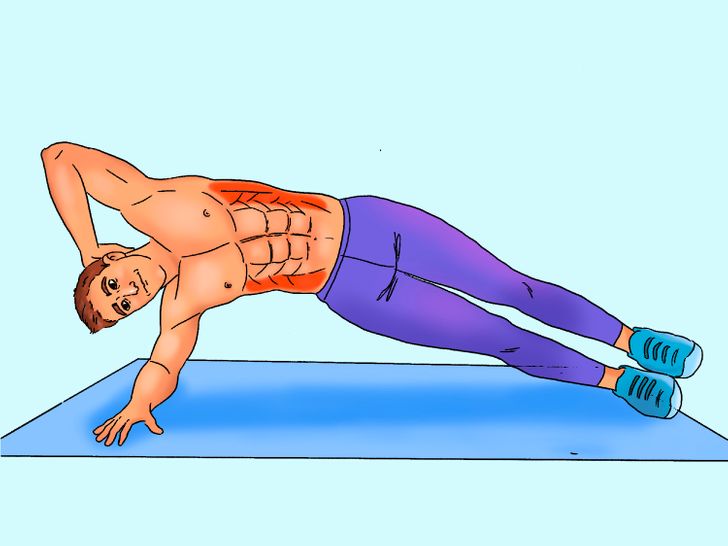 Side oblique crunches are a great way to train your obliques. The more challenging version of the exercise starts in a side plank position. From there, put your hand behind your head and crunch your body sideways. When you push your head down, your torso goes up, and when you pull your head back up, your torso goes down.
Do this for 50 seconds and then rest for 10 seconds.
7. Single leg drops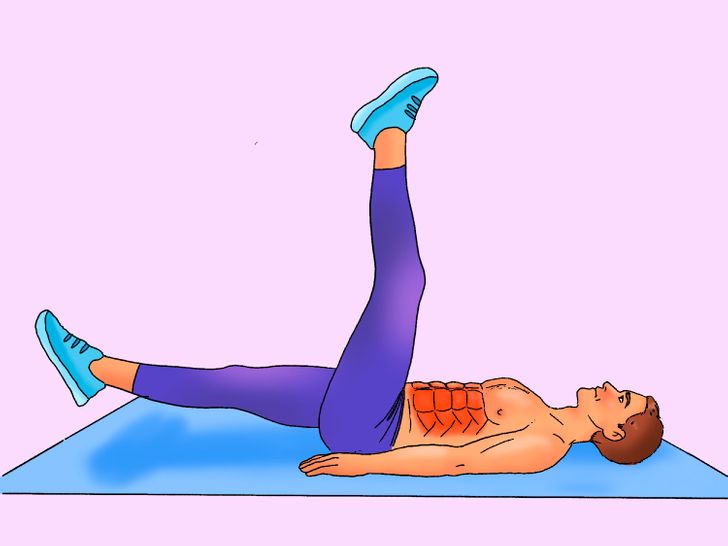 Single leg drops are another great way to work your abs, and as an added bonus, they also work your hips and quads. Lie flat on the ground, put your legs up in the air — as if you're doing regular leg raises — and start dropping them back down in an alternating manner.
Do this for 50 seconds and rest for 10 seconds.
8. Circle crunches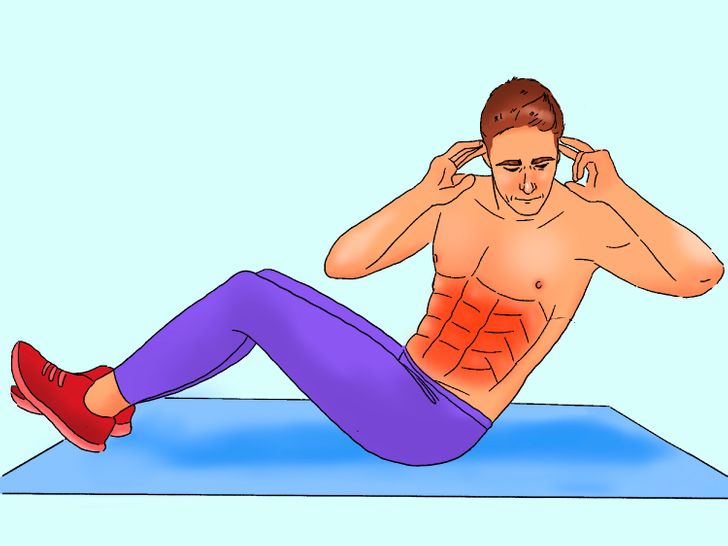 Circle crunches are one of our favorite ab exercises as it works your abs, lower abs, and your obliques. To do it, start off like any regular crunch, but instead of going back down once you've twisted your body to one side, immediately twist to the other and only then go back down to the ground.
Do this for 50 seconds and then rest for 10.