Blueberry Cream Cheese Coffee Cake will be your new favorite coffee cake recipe! Soft and moist cake topped with cream cheese, fresh blueberries and buttery, crunchy streusel topping is perfect way to start a day! There's nothing like a fluffy slice of coffee cake to go with your morning coffee!
Easy coffee cake recipe is perfect for morning treats, brunch or dessert cake after dinner!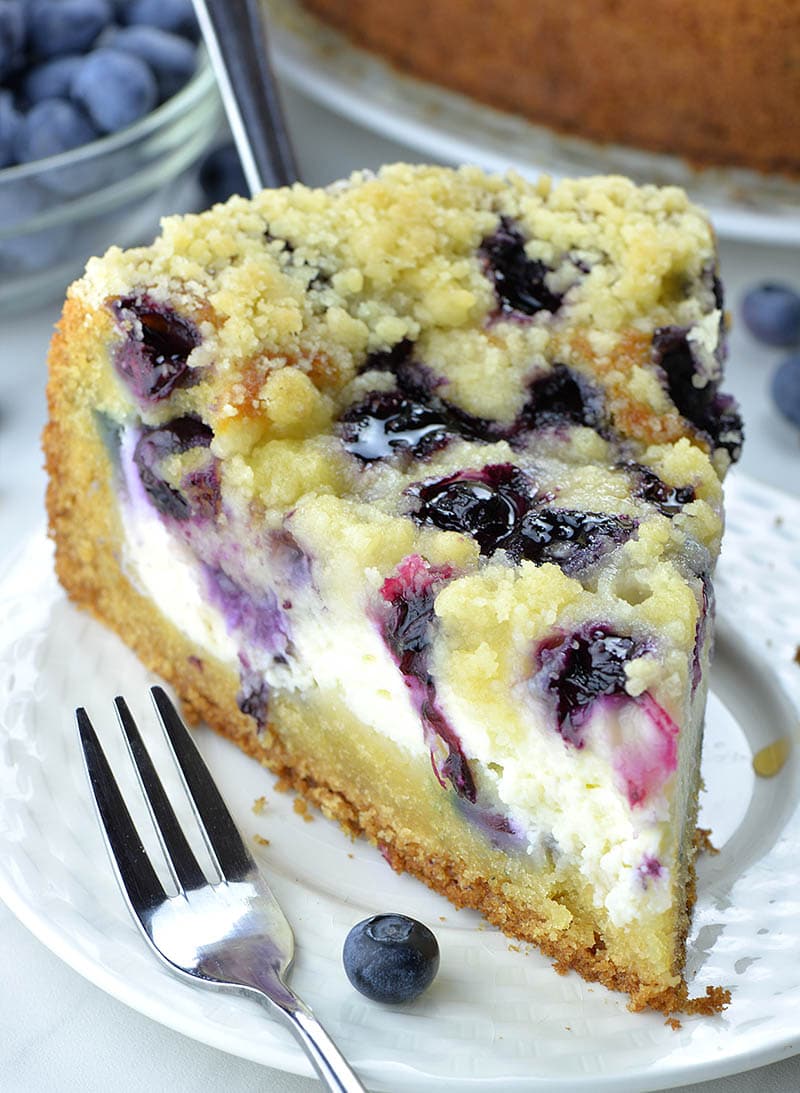 This coffee cake with blueberries and cream cheese filling is just a new version of my popular recipe for Raspberry Cream Cheese Coffee Cake. So many of you asked if this recipe could be baked with blueberries instead of raspberries. Although, I made it a few times with blueberries, I never shared the blueberry recipe on my blog. And that's why I wanted to get it right and finally share it with you.
However, I love coffee cakes. Raspberry, blueberry, apple, with or without cream cheese filling…as long as it has delicious crunchy streusel topping, it's my favorite coffee cake.