Easy cream cheese chicken is just a few basic ingredients and simple to make, with a deliciously creamy sauce that coats every piece. Ready in less than 30 minutes!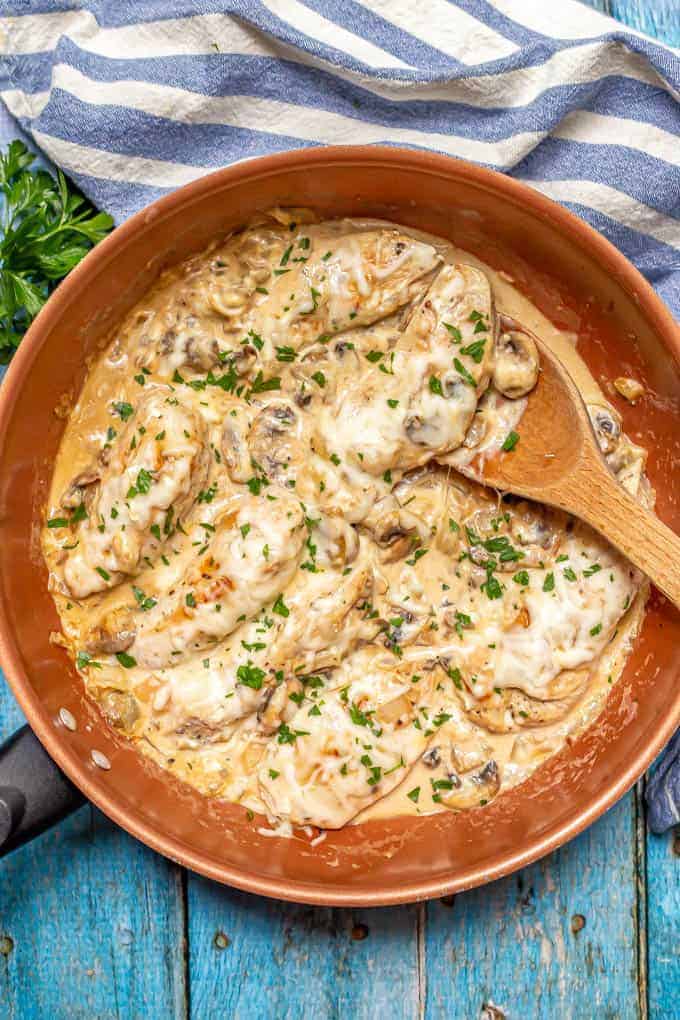 I just have to take a quick minute to say a very happy birthday to my now 6-year-old son, whose birthday is today.
He's my baby who's not at all a baby these days. But he's still my sweet, happy, super smart, handsome blonde boy that I could just eat right up.
But let's talk food, a subject he's very interested in as well these days.
So you know I'm all about the easy chicken dinners right?
Well this is a super simple, deliciously creamy chicken recipe I've been making for a couple of years now and just had to share with you!
Easy cream cheese chicken has tender strips of chicken that are cooked and coated in a yummy cream cheese mixture, along with some onions and mushrooms.
Everything gets sprinkled with mozzarella cheese, which melts down over the chicken and veggies at the end.
It's so scrumptious and it's perfect for back-to-school season when I need something that's quick but comforting. Something easy but that the whole family will happily sit down to at night.
(And even though this is really easy and basic, I've even made it for company. My mother-in-law said I must give her the recipe!)