Take Hobo Dinners to a whole new level! These Easy Fish & Shrimp Foil Packets come together super easy for a quick and delicious supper.
In October when we met Monsieur Renaud, we had one of the most remarkable experiences of our trip. To meet a man who had lived through the German occupation of France as well as see the marvels of the Allied liberation of Normandy was pretty amazing. We all have fond memories of our day spent with him. Normandy is on our list of places to see again when we revisit France.
While in Sainte-Mere-Eglise on that cold, rainy day, we luncheoned with our French friend at La Pause Gourmande. There we had one of two French restaurant meals of our trip. The kids are still raving about it, particularly my eldest foodie. FishBoy17 has asked more than once that I make the dishes we had that day. These fish and shrimp packets are one of those dishes.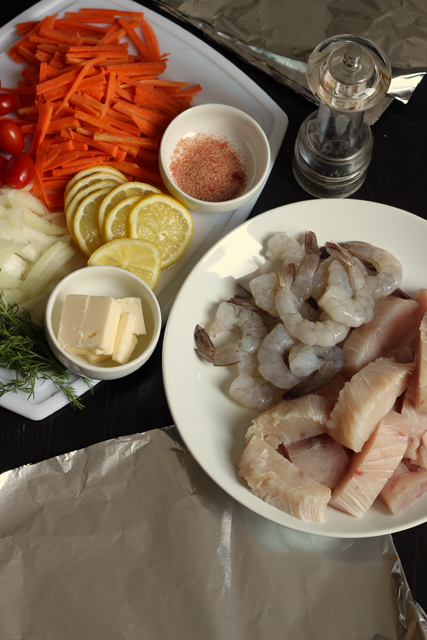 I've been sharing French recipes over on Good Cheap Eats since we came back. These recipes are quickly becoming my favorites thanks to their simplicity and ease of preparation. French food doesn't have to be complicated.